CHEER CHAMPION OF THE WEEK: NATHAN NICKEL!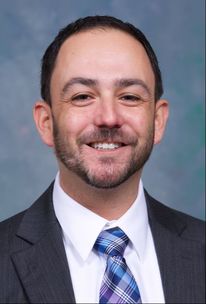 Congratulations to our very own Nathan Nickel, PhD, MPH, CHEER Data Consultant, for winning the prestigious University of Manitoba Falconer Emerging Researcher Rh Award for Outstanding Contributions to Scholarship and Research in the Health Sciences category! The University of Manitoba officially announced this award on April 10, 2018. The award honors Nathan's excellent research contributions and provides him with future supplementary support for his research. In addition to working for CHEER as a Data Consultant, Nathan is an Assistant Professor of Community Health Sciences at the University of Manitoba and a Research Scientist at Manitoba Centre for Health Policy.
Nathan's work for CHEER has mostly been related to our CHAMPS program. By analyzing hospital data, Nathan has looked at relationships such as whether CHAMPS is improving breastfeeding outcomes, whether CHAMPS is reducing racial breastfeeding disparities, and whether certain Steps out of the Ten Steps to Successful Breastfeeding are especially important for certain racial groups versus others. CHEER hopes to publish Nathan's research findings soon.
"Not only do the Ten Steps work," Nathan enthusiastically shares, "they do seem to be reducing racial inequities, at least in Southern United Sates. And they are really important for African-American and Hispanic moms. All this adds motivation and impetus to why it's important to do everything we can to overcome structural barriers. Some think that stats can be dry or dull, but this is the evidence that what we're doing is working."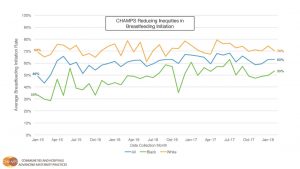 Most of Nathan's other research comes out of his work at the Manitoba Centre for Health Policy, his research "lab" located at and affiliated with the University of Manitoba. His work there involves looking at large datasets to find out what is helping to reduce maternal and child health inequity in Canada. Nathan says there are over 80 databases at the Manitoba Centre for Health Policy, and that they include indicators such as healthcare, education, income assistance, social services, and housing. He and other researchers put all that information together to see which programs are working to improve maternal and child health.
"What I enjoy most about the work I do is finding out how we can help families lead healthier lives," Nathan says. "We're not just doing research for the sake of research. We're asking, 'How can we improve the health and wellbeing of families?' I feel really fortunate that I get to do what I do."
Nathan is the recipient of the Kenneth Hughes Young Investigator Award for Health Services Research and the Sidney S. Chipman Award. He also teaches the University of Manitoba's School of Medicine's graduate course in Epidemiology, and he participates on a federal working committee through the Canadian Institute for Health Innovation to look at ways Canada can reduce health inequities.
Congratulations, Nathan! It's great to have you on our team!