CHEER CHAMPION OF THE WEEK: MAUDICELLA RODRIGUEZ!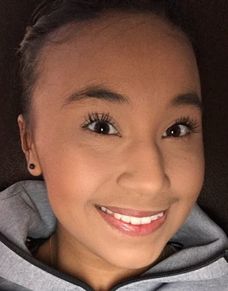 Congratulations to Maudicella Rodriguez, the 1st place winner of CHEER's "Benefits of Breastfeeding for Child, Mother, Community and Future of Chippewa Cree People" Essay Contest! The essay contest was open to Box Elder High School and Rocky Boy High School students from grades 6-12.
Maudicella is a member of the Chippewa Cree Tribe and a senior at Box Elder High School in Box Elder, Montana. Her hobbies are reading and running. Maduicella attended a CHEER presentation on breastfeeding on the Rocky Boy Reservation, after which the presenter encouraged students to submit essays. She plans on attending Montana State University in the Fall of 2018.
Here is a link to Maudicella's winning essay. Great job, Maudicella, and best wishes for your future!