CHEER CHAMPION OF THE WEEK: LESLIE LYONS!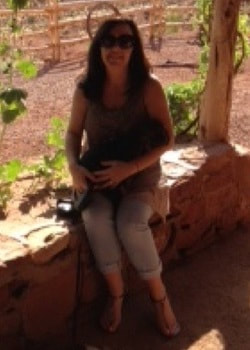 Leslie Lyons, MSN, RN is the CHAMPS Team Leader at West Jefferson Medical Center in Marrero, Louisiana. West Jefferson has done an amazing job integrating the guidance CHAMPS has provided regarding upgrading their electronic medical records to ensure comprehensive, accurate documentation and simple data extraction on all measures, and by race. They are the first CHAMPS hospital to do so for all of the measures, and even went above and beyond by including breastfeeding education, breastfeeding assessment, feeding mechanism and more! West Jefferson has also made great strides in providing skin-to-skin care immediately after birth. Leslie leads a team of providers at her hospital who have made these changes possible. Leslie says, "I am so proud of my Team! We have come together quickly and really formed a bond…we are so excited about the work we are accomplishing!"
Leslie enjoys that CHAMPS provides streamlined educational information and a community that shares the same goals. As CHAMPS continues to grow, she looks forward to more input and support on best practices, and education for RNs and other providers.