CHEER CHAMPION OF THE WEEK: LAURA MARÍA GRUBER!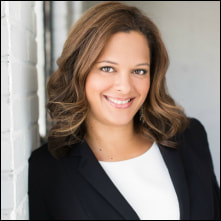 Laura María Gruber, IBCLC, RLC is a rising star in the breastfeeding field! Based out of San Antonio, Texas, Laura is a private practice IBCLC and the owner of Breastfeeding Housecalls, LLC. She is also involved in multiple special projects. She participates in media and advocacy projects; is the founder of the San Antonio Breastfeeds! support group; has designed and implemented the LECHE (Lactation Education for Caregivers & Home-based Educators) program; is the writer of the Lactancia-Latina website; and is often relied upon by professional lactation organizations for translation services.
Laura beautifully expressed her experiences as a teen mom and later as an older mom who desired to breastfeed but received little to no support at the 2016 W.K. Kellogg Foundation First Food Forum. These personal experiences fuel her work. Laura shares: "One of the biggest motivators for me is simply remembering the rawness I felt in being mostly unsupported as a new breastfeeding mom—and the joy I felt in overcoming and owning my motherhood via breastfeeding. What I found through mothering at the breast and forgiving previous breastfeeding loss is something I'd like to help every mother who is looking for it be able to find."
Through Breastfeeding Housecalls, LLC, Laura works daily with new families in San Antonio and the surrounding area, helping them overcome breastfeeding issues. In addition, she teaches classes to new parents and teaches a class specifically for moms seeking to overcome breastfeeding-loss from previous babies, so they can avoid breastfeeding barriers following their new pregnancy. Community organizations, businesses and special initiatives often consult Laura to increase their breastfeeding support to clients and patrons.
The Center for New Communities Early Head Start program hired Laura to design and implement the LECHE program. The program augments breastfeeding supportiveness in childcare settings, and helps to assure families that their caregivers have received special training in milk handling, local breastfeeding navigation, and in starting solids in ways that encourage a hearty milk supply. The development of this program was made possible by a grant from the Kellogg Foundation.
As a native Puerto Rican raised in San Antonio, Laura has a heart for the San Antonio Latino breastfeeding community. Her vision for this community is that all Latina moms, regardless of socio-economic status, receive culturally appropriate access to clinical lactation support, and that more Latinas become lactation professionals. Laura states: "In San Antonio, I work with all socio-economic classes of Latinos, yet, breastfeeding care delivery is interestingly different depending on the culture and social class the family is a member of. I feel that a better understanding of this uncommonly-discussed aspect of care-delivery among breastfeeding advocates is strongly needed." Four San Antonio hospitals are enrolled in CHAMPS.
Look for Laura as host of a bilingual TV series on breastfeeding filmed through the Texas Department of Health, to be aired in late 2016. Congratulations, Laura, you are a true CHAMPion! ​
Note: This post has been transferred from CHAMPSbreastfeed.org.  There was originally 1 comment.  You can view it in this document.