CHEER CHAMPION OF THE WEEK: KATE MITCHELL!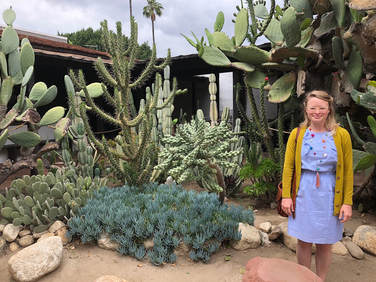 This week's CHEER Champion of the Week is Kate Mitchell, CNM, a Midwife at Indian Health Service's Blackfeet Community Hospital (BCH) in Browning, Montana. She was nominated for the great work she is doing as a midwife and in improving substance use screening and referrals for the patients at BCH.
"I LOVE being a midwife and I LOVE working with women!" Kate enthusiastically shares. "Women hold up half the sky. I serve women so they can continue their own important work in their communities."
Kate is one of two providers who specialize in women's health at BCH. A typical day for her includes one on one patient visits for prenatal care, menstruation issues, birth control, menopause management, and cervical cancer screenings; hospital triage visits for obstetrical concerns; and hospital visits for labor and birth.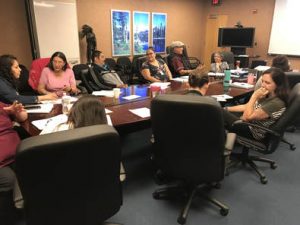 Over the past year, Kate and her colleagues in the Women's Health Clinic (Alison Taranto, CNM, FNP-BC, Dr. Kendall Flint, MD and Katie Boggs, RN) worked alongside CHEER to improve substance use screenings and referrals in BCH's Women's Health Clinic. Clinic staff have done that by implementing validated screening tools, such as the 4Ps and CRAFFT, for all new prenatal and non-prenatal visits. Once they identify a substance use disorder, they then check in about a patient's goals regarding substance use at each prenatal or follow-up visit by engaging them in motivational interviewing. One of their main goals is to connect these patients with appropriate local resources, such as BCH's Behavioral Health Department, Crystal Creek Lodge Treatment Center, local Medication-Assisted Treatment programs for opioid use disorders, or inpatient rehabilitation centers in Montana/the Pacific Northwest.
This past May 2018, Kate helped CHEER with the coordination to bring the evidence-based SBIRT (Screening, Brief Intervention, and Referral to Treatment) training to Browning. Hospital staff and diverse, local organizations attended this successful training, which exponentially increased the level of substance use education among providers and community organization leaders. The SBIRT Training was conducted by the National Council for Behavioral Health and largely funded by the Montana Healthcare Foundation.
"The SBIRT training was excellent!" says Kate. "Folks were engaged in the material and really benefited from the interactive aspects of the training such as role playing and storytelling."
Kate also helped secure the Thacher Community Grant from The American College of Nurse-Midwives to support the BCH midwives to implement universal substance use disorder screening and ongoing SBIRT training. This grant is supporting the clinic to implement a universal screening protocol and provide appropriate, evidence-based follow-up care.
Congratulations, Kate! We wish you the best!