CHEER CHAMPION OF THE WEEK: JOHN MICKA!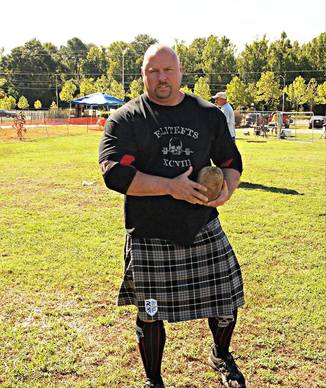 This week's CHEER Champion of the Week is John Micka, RD, Nutritionist Senior for the Mississippi State Department of Health (MSDH). He has worked for MSDH for 19 years with both the WIC program and the PHRM (Perinatal High Risk Management) program. In recent years, his focus has been on WIC. He was nominated for the valuable work he does to encourage his clients in WIC to breastfeed, and to educate them on the benefits of breastfeeding.
As Nutritionist Senior, John's duties include providing nutrition counseling and WIC services for prenatal clients, breastfeeding clients, non-breastfeeding clients, infants, and children up to age 5. He works closely with WIC breastfeeding staff and directs clients to them for breastfeeding support. The fact that he is a man puts him in a unique position to encourage breastfeeding from a male perspective.
"John presents himself as a male influence in favor of breastfeeding, and he encourages the women to do this for their babies," says Peggy Disbrow, CLC, Peer Counselor 3 for MSDH. "This seems to really give the women more confidence in their ability to breastfeed their children."
John shares: "I certainly believe that nutrition is the main component of any healthy lifestyle and that breastfeeding is the very best start that a mother can give her baby. I always try to encourage our clients to breastfeed. I think that it can be helpful for my clients to hear about breastfeeding from a man because very often the only ones talking about breastfeeding are women. I try to approach the subject with the focus on what is very best for the baby."
In addition to his career with MSDH, John owns a fitness center, Revolution Fitness in Hattiesburg, MS, which has the reputation of being a "hardcore" training facility with many powerlifters and other types of strength athletes. John enjoys competing in powerlifting, strongman, and Scottish highland games, where events such as the stone throw, hammer throw, and the caber toss take place. His commitment to a healthy lifestyle unifies his career and personal interests.
"I know that I was breastfed and I'm sure that I am better off because of it," says John. "I am always excited when our breastfeeding mothers are doing well with healthy, happy babies."
Congratulations, John, and thank you for all that you do!