CHEER CHAMPION OF THE WEEK: JOAN ROONEY!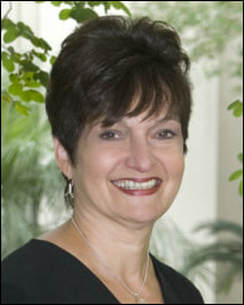 ​Joan Rooney, RN, MSN, IBCLC, is Assistant Vice President of Women's and Neonatal Service and CHAMPS Team Leader at Ochsner Medical Center-West Bank (OMCWB) in Gretna, Louisiana, where she has worked for 40 years. Joan is determined to help the hospital achieve Baby-Friendly designation before planning to retire in the next few years to spend more time with her out-of-state grandchildren. OMCWB is currently in the Development phase of the 4-D pathway and will be entering the Dissemination (3rd) phase this month, thanks to Joan and her team's great efforts!
Joan says skin-to-skin care immediately following birth has been the most exciting change at their hospital, and has been positively received by their staff, physicians and patients. 24-hour rooming-in has been their biggest challenge in terms of changing nurse and physician behavior and reassuring parents that staff will be available for their safety.
For Joan, the time seems right to forge ahead: "I see our community changing before my eyes—I see all our area hospitals and clinics statewide not being competitive but collaborative. The momentum is here and we have the support coming from state [and] national levels. We need to seize the moment!"
Note: This post has been transferred from CHAMPSbreastfeed.org.  There were originally 4 comments.  You can view them in this document.