CHEER CHAMPION OF THE WEEK: JENNIFER CALDWELL!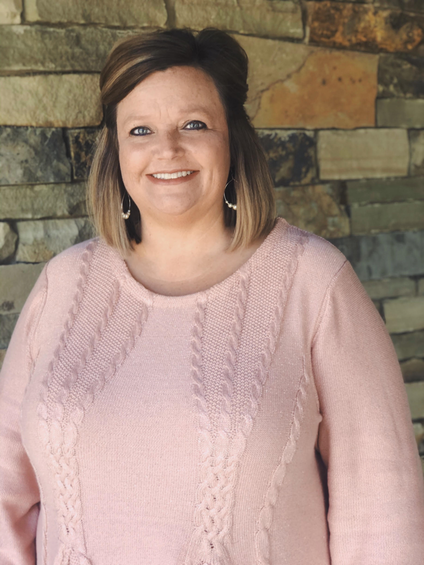 Our CHEER Champion of the Week is Jennifer Caldwell, MSN, FNP-c, Director of Nursing (DON), Women and Children's Services at NMMC Tupelo. She was nominated for being an amazing supporter of the Baby Friendly Hospital Initiative (BFHI) and showing amazing leadership and tenacity in her role as Task Force Lead.
"As a bedside labor and delivery nurse, there's nothing more rewarding that getting to witness the joy of a new mom when her newborn baby is placed on her chest at delivery."- Jennifer Caldwell
In 2001, Jennifer began her career at NMMC Women's Hospital as a Labor and Delivery Nurse. Since then, she served in various capacities within the facility until she transitioned into her current role as DON in 2018. In this role, Jennifer began working closely with the BFHI Task Force and oversees data collection for breastfeeding initiation and exclusivity, skin to skin and rooming-in at the hospital. She also assists lactation consultants in compiling audit results and coordinates the monthly task force meetings.
NMMC Tupelo began their journey towards Designation in 2015. After four years of hard work and dedication, it seemed that the team had started to lose faith in their ability to achieve designation. Jennifer sought to boost team morale by reassuring task force members and bedside staff and encouraging proper documentation to reflect their efforts. "It was through the sharing of monthly scorecards that the team began to see their successes and celebrate the things they were getting right," Jennifer states. "They also began to identify areas for improvement in order to achieve designation."
When asked what motivates her work? Jennifer expressed a shared commitment to the goal of Baby Friendly. She believes Baby Friendly practices are the right thing for moms and babies and for the health of the community in general. She described how refreshed she feels when a new nurse joyfully talks about her experiences with skin to skin in the delivery room or when lactation nurses share their stories of success in patients who had initially felt defeated by breastfeeding. "It is in these moments, that I find the motivation to improve our efforts and continue our Baby-Friendly journey," Jennifer reflects.
As Task Force Lead, Jennifer enjoys celebrating the team's small successes and developing plans for overcoming the next challenge in order to move forward on their designation timeline. She would like to credit her team for the hospital's progress in the pursuit of baby-friendly designation. She says "I feel very undeserving because I work with such a great team and they have been on this journey much longer than I have".
In addition to her role at the hospital, Jennifer is an AWHONN member and board certified Family Nurse Practitioner among other achievements. She is a resident of Algoma MS, wife, and mother to two beautiful daughters.
Congratulations Jennifer, thank you for your leadership and dedication in achieving Baby-Friendly Designation at NMMC Tupelo!