CHEER CHAMPION OF THE WEEK: JACKSON-MEDGAR WILEY EVERS INTERNATIONAL AIRPORT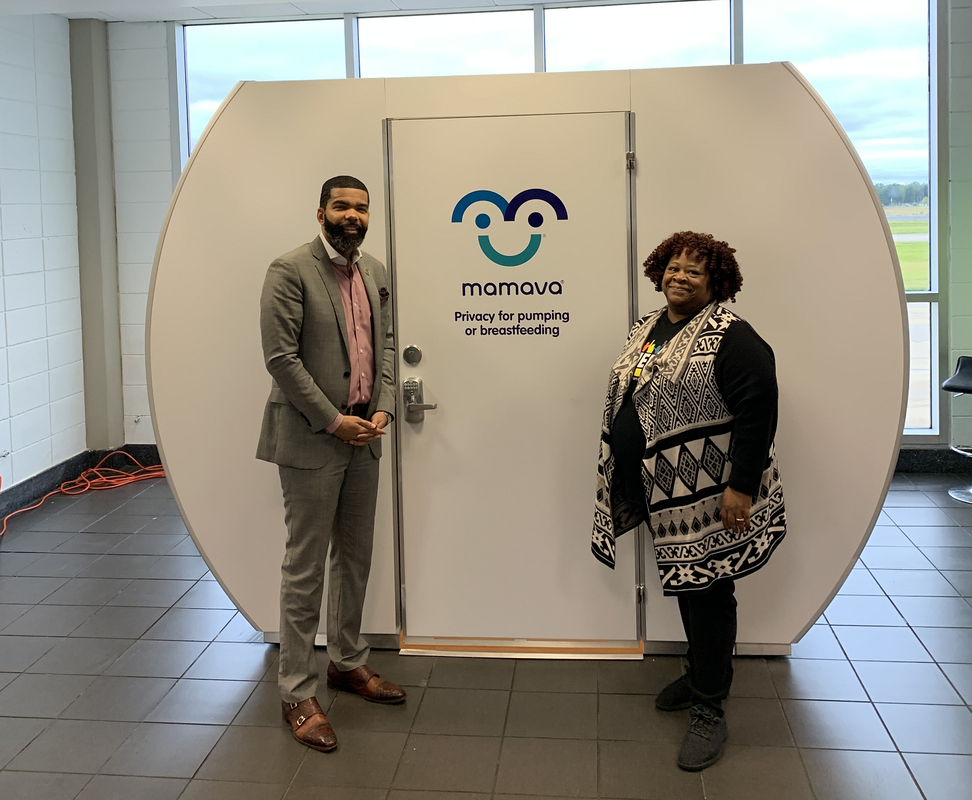 CHEER is pleased to recognize the Jackson-Evers International Airport for their continuous commitment to providing safe lactation spaces for their employees and breastfeeding moms in transit. Despite many state laws protecting the right to breastfeed in public, it is still highly stigmatized in some places, and breastfeeding in public can feel uncomfortable for many mothers. Prior to the Friendly Airport Lactation Act of 2018, which requires all medium and large airports to provide dedicated lactation areas, many moms had to resort to pumping in restrooms in order to provide food for their babies. Shortly before this act was signed into law in October 2018, the Jackson Airport (a small hub) announced the installation of its first Mamava lactation suite, as part of its Strategic Plan 2021 focus on providing best-in-class customer experience.
"The Jackson Municipal Airport Authority is proud to take a progressive stance in supporting these women.  The very least we can do is to create a supportive and safe environment for mothers who choose to breastfeed," said CEO, Carl Newman, A.A.E. "This is only the beginning. We look forward to providing more in the future."
These suites are self-contained mobile pods with comfortable benches, a fold-down table, an electrical outlet for plugging in a breast pump, and a door that can be locked for privacy. Though created for individual use, they can fit mothers with babies as well as their other children.
"We're thrilled to support breastfeeding mamas at Jackson – Evers Int'l," said Sascha Mayer, Co-founder and CEO of Mamava. "We believe that all mamas deserve a clean, comfortable, and dignified place to use a breast pump or breastfeed distraction-free—anywhere, anytime.  Mamava pods provide flexibility for facilities and easy access for moms."
Thank you Jackson-Evers International Airport, for your continued commitment to supporting breastfeeding moms and families!
We would also like to recognize the Mayor of Jackson, Chokwe Antar Lumumba (pictured above) for taking the time to learn about the breastfeeding work being done in MS, and for graciously posing for that picture!
Learn more about existing U.S. breastfeedi​ng laws here.