CHEER CHAMPION OF THE WEEK: JACKIE BERGER!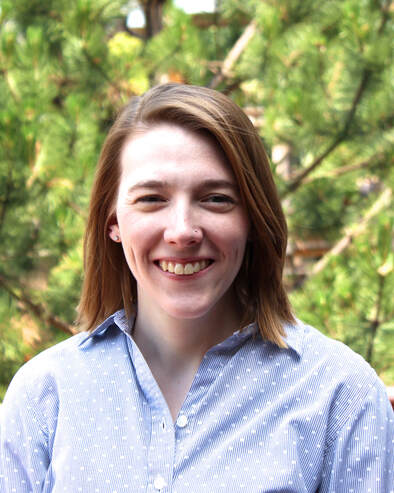 This week's CHEER Champion of the Week is Jackie Berger, MS, a CHEER Consultant and Project Manager for the Rocky Boy's Community Health Assessment (CHA) Project. She was nominated for her outstanding work, collaboration, and leadership on the recently completed CHA.
"My favorite part of the CHA was tracking down community data" Jackie says. "It was like a puzzle and I enjoyed the process of creating a product for the community that they and CHAMPS can be proud of." Jackie is an anthropologist who does research on historic health and inequalities. She began working with CHEER during her Master's program at Boston University. Through this involvement, she was able to look at the lived experiences of marginalized populations and how that intersects with health.
Over the years, Jackie has worked on various CHEER projects, mainly CHAs for Blackfeet, Northern Cheyenne and other American Indian and Alaska Native (AI/AN) communities in Montana. In her role as project lead for Rocky Boy's Community Health Assessment, she coordinated the survey, collaborated with the community to collect data, conducted data analysis, and wrote the CHA. Prior to that, she was a Research Assistant on the Blackfeet CHA, where she organized existing data on the tribe and developed the CHEER approach for conducting CHAs with AI/AN tribes. In addition, Jackie currently maintains the database of all CHA sources and results.
When asked what motivates her work with CHEER, Jackie replied "I am motivated by the idea of honing my skills and contributing to the health of living communities for a change." She is glad to have had the opportunity for collaboration and research with historically disadvantaged Native communities. Outside of her involvement with CHEER, Jackie is a doctoral student at the University of South Florida, where she's a bioarchaeologist. She also enjoys fitness, reading, gardening, and baking in her spare time.
Congratulations Jackie! Thank you for all your hard work and best wishes on your doctoral program.
Read about the big push to have your child counted in the 2020 Census at https://www.census.gov/