CHEER CHAMPION OF THE WEEK: HANCOCK MEDICAL CENTER!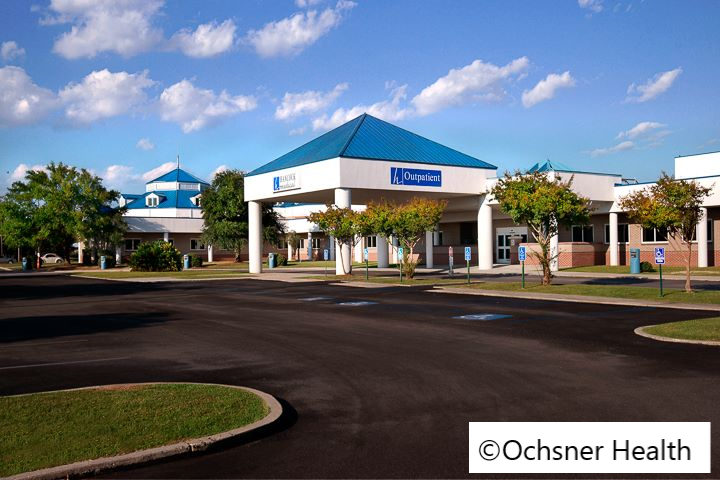 Congratulations to this week's CHAMPion Hospital, Hancock Medical Center! Located in Bay St. Louis, Mississippi, with an average of 210 births per year, Hancock Medical Center enrolled in CHAMPS on March 12th, 2015. Since then, they have been making a lot of progress towards their goals of increasing breastfeeding rates, skin-to-skin rates, and staff education.
Recently, Hancock Medical Center opened a "Lactation Station", a "comfortable, designated breastfeeding room created for the privacy of mother and baby". To celebrate the opening of the Lactation Station, Hancock Medical Center held a "Ribbon Cutting" ceremony which was attended by their CEO, followed by a showing of "The Magical Hour", a film about the importance of holding your baby skin-to-skin the first hour after birth. CHAMPS Team Leader Bonnie Holland, RN, IBCLC, RLC, recounted that "the movie hour was a hit," and they are "planning another showing during World Breastfeeding Week." Hancock Medical Center has several additional events planned for World Breastfeeding Week, including a cookie and milk party with goodies made by the staff (not made with breast milk 🙂 ), which will include breastfeeding trivia and facts.
Since making increased skin-to-skin rates a goal at their hospital, Bonnie informed us that "all of the OB staff have embraced CHAMPS and are now competing for who averages the most successful skin-to-skin couplets." Additionally, since the opening of the Lactation Station, Hancock Medical Center worked to put together a Patient Lactation Support Group, and they held their first meeting on Tuesday, July 28th.
Thank you for all your great work, motivation, and progress, Hancock Medical Center! You are true CHAMPions!