CHEER CHAMPION OF THE WEEK: GLOCAL ROOTS (WE ARE ONE CENTRE SAMOS)!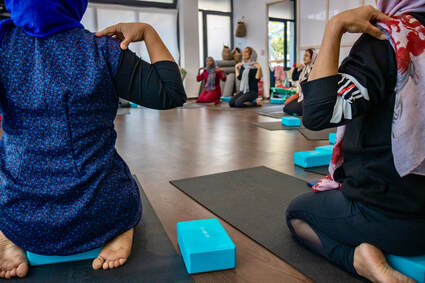 Glocal Roots is an international organization that helps people with refugee backgrounds to, once again, become autonomous, independent, and self-reliant members of society. They were nominated for their wonderful work with mothers and babies and the support that their "We are One" Center provides to women at the Samos refugee camp, Greece.
Founded in December 2017, this small, but efficient grassroots organization is led by a team of highly skilled professionals and run by dedicated volunteers who are committed to achieving positive change in the world. Their work in Greece focuses on providing resilience resources such as safe spaces, women's circles, computer lab, workshops for war rape survivors, and sexual violence related advocacy.
Glocal Roots' We are One Center is a safe space for women to get away from the camp and to develop the connections and strong support networks they need to deal with trauma and find confidence in themselves again. Furthermore, Glocal Roots uses a combination of digital and in class curriculum to provide comprehensive education to women living in refugee camps, and to prepare them for future employment certification, community, and skill building. Under normal circumstances, the center is visited by 300+ mothers and babies a day, who come seeking support, a sense of normalcy, or a break from staying in stressful and insecure environments.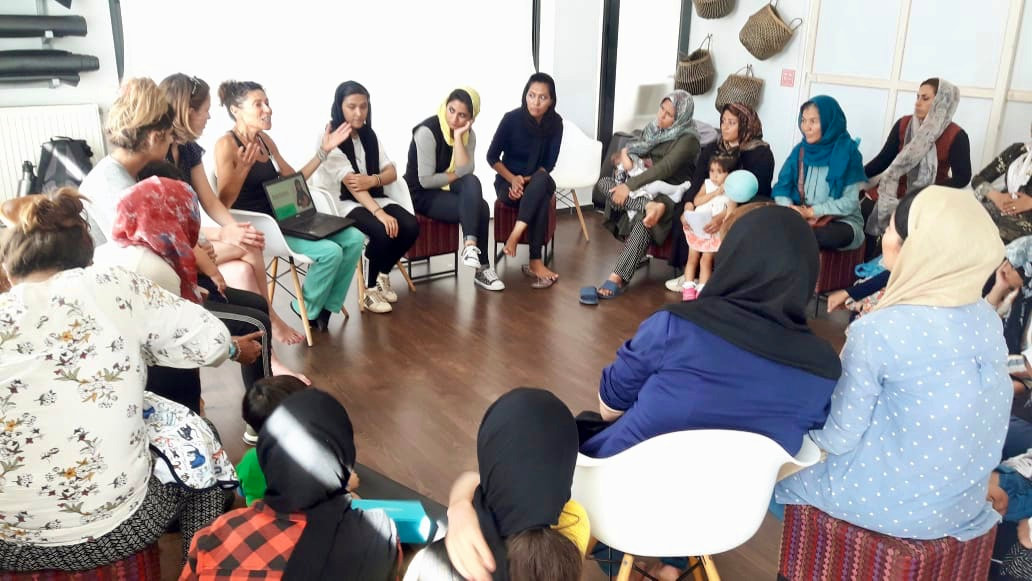 The COVID-19 lockdown further highlighted the need for such safe spaces for women who live in the camp. Liska Bernet (Founder and Director of Glocal Roots, Greece) explains how the COVID-19 pandemic greatly impacted the organization's work. "During the lockdown we had to close our center and find new ways to support women who live in the camp," she shares. "Women have reported that the lockdown has had quite a severe impact on their daily lives. They have reported that harassment and domestic violence in the camp increased during the lockdown and that they did not leave their tent unless they really had to. This, of course had a negative impact on the mental health of many women."
The good news is that the center has now reopened and they have resumed providing essential support services for women, albeit in a limited capacity due to social distancing measures. "Glocal Roots is pleased to share that we have also added weekly family planning workshops as well as prenatal care workshops and Sexual and Gender Based Violence (SGBV) workshops in partnership with MSF," Liska says!
In the past, Glocal Roots has partnered with CHEERing to provide trainings on safe breastfeeding and to get insights on how best to support pregnant women at their center.
​​
Congratulations Glocal Roots, we thank you for your commitment to supporting women and children in refugee camps and providing avenues for them to uplift one another!