CHEER CHAMPION OF THE WEEK: DR. SUSAN KAROL!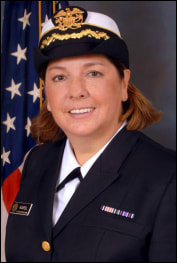 Dr. Susan Karol, MD, is Chief Medical Officer of the Indian Health Service (IHS). She was nominated as CHAMPion of the week because of her work on the Baby-Friendly Hospital Initiative (BFHI) at IHS. Under Dr. Karol's leadership, 100% of IHS federal birthing hospitals became Baby-Friendly designated by December 2014. We salute Dr. Karol for her incredible leadership in this unique initiative!
Dr. Karol has served as Chief Medical Officer of IHS since 2008. IHS is the principal federal health care provider for American Indians and Alaska Natives. A member of the Tuscarora Indian Nation, Dr. Karol has served as Medical Director of The Hunt Breast Center, Hunt Hospital, Danvers, Massachusetts, and, from 1996 to 2008, as Chief of Surgery at Beverly Hospital, Massachusetts. She is a fellow of the American College of Surgeons.
To read more about the BFHI at IHS, visit this page.