CHEER CHAMPION OF THE WEEK: DR. PAULA K. SCHRECK!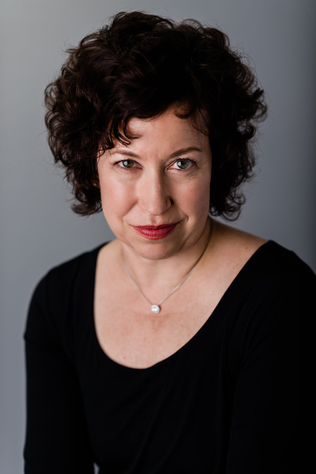 Our CHEER Champion of the Week is Paula Schreck, MD, IBCLC, FABM and Medical Director, Breastfeeding Support Services, Ascension St. John's Hospital in Michigan. Dr. Schreck was nominated for her accomplishments in getting Detroit hospitals baby-friendly designated and founding the Ascension St. John Outpatient Breastfeeding Clinic.
"My earlier exposures to BFHI got me hooked on the fast-paced, constantly changing environment of continuous quality improvement work," Dr. Schreck says. She trained as a primary care pediatrician with residency at University of California, San Diego (UCSD). After a couple of years on the UCSD Clinical Faculty, she and her family moved back to her home state Michigan, where she became the Medical Director of Breastfeeding Support Services at Ascension St John Hospital. She founded the Ascension St. John Outpatient Breastfeeding Clinic, a physician-led breastfeeding clinic in 2008, the first of its kind in the state. With momentum from the clinic, she and her team created the Mother Nurture Network, a comprehensive and far-reaching breastfeeding support program, supported by the W.K. Kellogg Foundation.
Through Mother Nurture's programming, Ascension St. John achieved Baby-Friendly accreditation, making it the first of the four large urban hospitals in Detroit to do so. This action propelled the city toward full BFHI engagement, as the other three hospitals were engaged in the pathway within two years. Dr. Schreck discussed how Baby-Friendly has improved collaboration between these health systems. "We may be from competing health systems, but Baby-Friendly has brought the four sites together, and through a city-wide collaborative we are working together, with our community stakeholders, to achieve and maintain our designations" she says.
Since its inception, the Mother Nurture program has grown into an accredited Pathway 2 lactation consultant training program, accessible to women in the community, with the goal of diversifying and growing the lactation consultant field beyond the walls of the hospital to serve the communities of Michigan.
When asked what she enjoys the most about her work, she responded: "right now, after years of planning, I am most enjoying seeing the inaugural class of our lactation consultant training program begin their classwork and clinical rotations". When she first started in the breastfeeding clinic, she was motivated by how, with her team's assistance, a breastfeeding dyad could be helped back onto the road to successful and sustained breastfeeding. "Seeing our work scaled to hospital systems and statewide networks to reach thousands of breastfeeding dyads every year is exciting to me," she says.
Currently, Dr. Schreck and her team provide technical assistance for birthing center quality improvement to the Ascension hospitals of Michigan, the majority of which are engaged in the Baby-Friendly pathway. They hope to have the rest of the Ascension birthing centers join soon, so all Ascension Michigan hospitals are eventually Baby-Friendly accredited. She continues to offer technical assistance to the other hospitals in Detroit, as needed, and she serves as a consultant with Coffective for the Gift program of Louisiana and other Coffective initiatives in Wisconsin, Kentucky, Minnesota and Michigan.
Dr. Schreck is an active member of the Academy of Breastfeeding Medicine, and the chair of the Membership Committee. Though her sons are off to college, she is glad to still have her two golden retrievers – Macky and Mr. Darcy- to mother.
​
Congratulations, Dr. Schreck, and thank you for all you do to promote breastfeeding in Michigan and beyond!