CHEER CHAMPION OF THE WEEK: DR. JULIE WARE!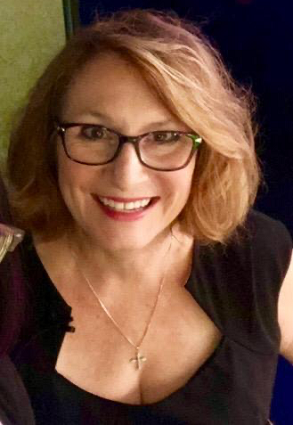 This week's CHEER Champion of the Week is Julie Ware, MD MPH, IBCLC, an experienced board-certified pediatrician who specializes in breastfeeding medicine. Dr. Ware was nominated for her long work in the breastfeeding field, for her recent paper on the associations between breastfeeding initiation and infant mortality, and also for doing the CHAMPS Wednesday Webinar in October!
"With the birth of my own sons, I quickly realized that I had not been trained well enough to help my patients with breastfeeding, so I sought to learn how to help other moms and babies, through the mentorship of Mary Rose Tully," shares Dr. Ware.
In 1996, Dr. Ware became an IBCLC and started working in the larger community to support breastfeeding. Upon moving to Memphis in 2004, she was overwhelmed by the racial disparities in breastfeeding, and so she became the Chair of the Shelby County Breastfeeding Coalition to highlight the importance of breastfeeding and combat many adverse maternal and child health outcomes. Since she began her career as a General Pediatrician almost 35 years ago, Dr. Ware has obtained a Masters in Public Health and shifted her personal medical practice to focus on the breastfeeding dyad. From 2014, she has worked exclusively with breastfeeding mothers and babies at the Cincinnati Children's Hospital Center for Breastfeeding Medicine.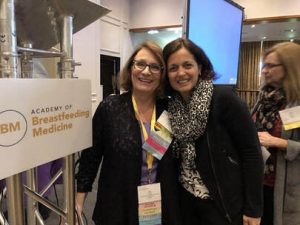 Motivated by the knowledge that breastfeeding saves lives, Dr. Ware believes that babies and families need all the support they can get. She is encouraged by seeing other groups incorporating breastfeeding promotion into their work. "It makes me feel like we can win the battle," she says.
Dr. Ware is also involved in breastfeeding promotion at various levels. Her community efforts include breastfeeding promotion and the development of a model peer-to-peer effort called AMEN ("All Moms Empowered to Nurse") to improve breastfeeding support for those least likely to breastfeed.
In addition to spearheading breastfeeding outreach events and education for community members, she also focuses on resident physician education, with a special interest in training pediatricians to help mothers and babies be successful in breastfeeding. "Every baby deserves this best start in life to reach his or her potential and it is not always easy, especially for mothers facing obstacles of race and poverty."
When asked what she enjoys the most about her work, Dr. Ware said she loves hearing that her patients met their breastfeeding goals. "I love being with the local AMEN Champion moms and seeing them help and encourage other neighborhood mothers and families," she shares excitedly. "I get very excited when initially reluctant moms are promoting and supporting breastfeeding!"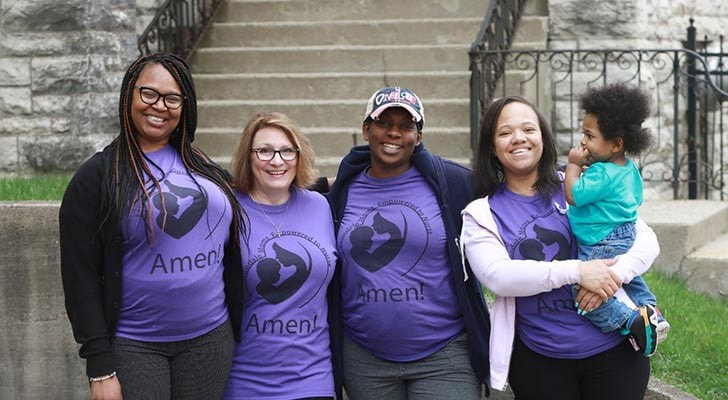 Dr. Ware was the first AAP National Chief Chapter Breastfeeding Coordinator. She just completed 6 years of service on the board of Academy of Breastfeeding Medicine (ABM) and is a member of the AAP Executive Committee (Section on Breastfeeding) where she works on policy development and educational endeavors.
​
​Congratulations Dr. Ware! Thank you for your long service in the field of breastfeeding medicine.