CHEER CHAMPION OF THE WEEK: DOROTHY CLOWERS!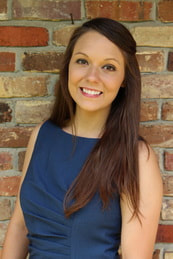 Dorothy ("Dot") Clowers, BA, CLD works both as a Breastfeeding Peer Counselor 2 for the Mississippi Department of Health District IV WIC program, and as a certified labor doula. She is also a La Leche League (LLL) leader and a volunteer breastfeeding and babywearing educator for Starkville Pregnancy Center. Dot recently participated in a CHAMPS site visit to North Mississippi Medical Center-West Point in West Point, MS, where her input was very valuable and appreciated!
Dot shares: "My jobs and hobbies are my passion; I always heard it was possible. I'm incredibly thankful every day. In all these roles I offer support, encouragement, and information to women. I think I am most grateful to my teachers and mentors who constantly inspire me. I love learning and sharing what I've found."
Dot's various roles intertwine and complement each other. As a Breastfeeding Peer Counselor 2, Dot offers breastfeeding education and talks with moms prenatally about their pregnancy and WIC breastfeeding services. After delivery, she often visits them in the hospital or at home to help with latching and to issue breast pumps when needed. As a doula, Dot serves women and their partners during pregnancy, labor, delivery and early postpartum. She provides them with physical, emotional and informational support, and helps them make informed decisions.
"Everyone likes to tell a pregnant lady what they should be doing," Dot says. "I love hearing as the moms shift through all these often conflicting ideas and a settle upon a way of feeding their baby that works for them. Any decision means more when you reach it yourself, and I love to answer questions and just be present as needed through their pregnancy. You have to be dedicated to make it through those first days of breastfeeding. I recently read 90% of moms have breastfeeding struggles the first week. I'm thankful my job exists so I can help with that as I can. As it should be, the moms are so proud to be giving their babies the healthiest, happiest start through breastfeeding."
Dot's first-born son, Colt, recently turned 2, and Dot is proud to have reached her goal to breastfeed him for 2 years. She attributes her success to: the support she received from the hospital during the first few days; her husband, Kade; her family and mother; LLL moms; her coworker Jennifer Briggs, CLC, for making it easier to pump and return to work; her own WIC Breastfeeding Counselor 3 Bonnie Myers, CLC, who, she says, inspires her daily; and her son himself. It truly takes a community to support a breastfeeding mom!
Congratulations, Dot, for the wonderful work you are doing and for your own breastfeeding journey!