CHEER CHAMPION OF THE WEEK: DORIE WALSH!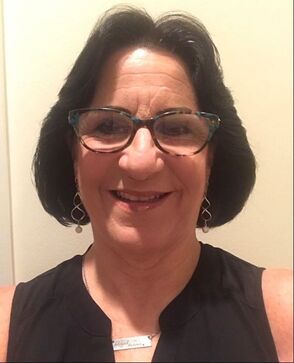 This Week's Champion is Dorie Walsh, BSN, RN-MNN. In her role as Transition Nurse for University of Mississippi Medical Center (UMMC), Dorie assumes the care of infants at mother's bedside within the first 30 minutes of life. She was nominated because of her incredible passion for teaching mothers and helping them to facilitate successful skin to skin and breastfeeding while under her care.
"I have the desire to help each mother and child experience the joy and happiness that breastfeeding offers", says Dorie. "I really feel that each mother we touch can change a baby's life."
Dorie started out her career at Ochsner Foundation Hospital New Orleans, where she worked as an RN from 1988 -1995. After this, she took a break for a few years and returned to work as a full time lactation consultant in 2002. For the next 14.5 years, she worked with the Merit Health System until she joined UMMC as Transition Nurse in 2017.
When asked about her motivation, Dorie replied that her work is motivated by motherhood. Upon the birth of her first daughter in 1990, she knew she would breastfeed because it was free, God given, and the best option for her baby. Over the years, she has learned a lot more about breastfeeding and become even more determined to help facilitate the process for other moms.
As a former IBCLC and an educator at heart, Dorie derives personal and professional fulfillment from helping her patients to breastfeed. "I have a love for teaching!" she shares excitedly. "I've been able to teach breastfeeding class, sibling's class, and help countless moms over my 30 year career with breastfeeding. It has been my true life's mission and calling." She described how mothers are usually concerned and discouraged by the idea that they are not producing adequate milk for their babies, and expressed a conviction that these feelings can often be remedied through education and bedside assistance.
Although her career has always centered on newborn care, Dorie believes that it has evolved into something greater. In her current role, she has more opportunity to talk to her patients about why breast is best and how breastmilk is made. She seeks to impart an understanding of the wonder and uniqueness of the process, to empower moms and enable them to appreciate themselves and their bodies.
In addition to all her other accomplishments, Dorie is certified in Maternal Newborn Nursing, an AWHONN member, and a mother to two beautiful daughters.
Congratulations Dorie! Thanks for all your efforts to help mothers navigate challenges associated with breastfeeding.