CHEER CHAMPION OF THE WEEK: DOMINIQUE BELLEGARDE!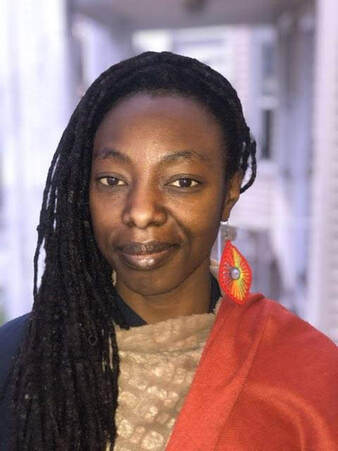 Our CHEER Champion of the week is Dominique Bellegarde, BA (Human Services), CLC, CLE, and CCHW (Certified Community Health Worker). Dominique is a Breastfeeding Peer Counselor who co-facilitates a Boston Medical Center (BMC) Baby Café. She was nominated for her creativity and commitment in providing services to moms and families and her excellent presentation during the CHAMPS COVID-19 Webinar: Community Support (Re)Structures during COVID-19, From New York and Boston.
​In light of the ongoing COVID-19 pandemic, Dominique reports that the Baby Cafes are being offered virtually and that they operate a warm line to contact and include the families who are not already connected to the breastfeeding support resources. She says having virtual classes has been easier for families as they don't have to travel to participate and that this period has helped to really value time and better understand the barriers and challenges people face in accessing resources. "By attending these sessions, mothers show that they value the resources, community, and togetherness being provided, "she expresses. "It is rewarding to know that they continue to welcome us into their homes and we as workers have to make a point of honoring that by being available and flexible."
In addition, Dominique runs a "Mommy and Me" Mother Healing group where she harnesses the power of music for holistic healing. During these sessions, she encourages moms to make music using any household instruments as a means of channeling and letting go of whatever worries and negative feelings they may be feeling. She tries to make this space a "concert of healing" where moms can be active participants and shower themselves and their children with love. According to Dominique, this not only allows moms to heal and empower themselves, but also promotes generational healing and empowerment.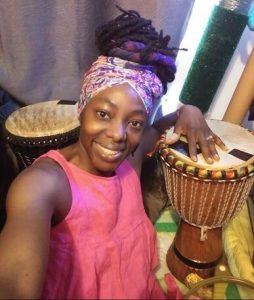 "Service is my love language, it makes me feel really good to be able to help someone and to see that they feel special and honored in that moment. Breastfeeding is a vulnerable part of motherhood and I want to be there to coach, cheer, and support moms through that time until they achieve their goals." – Dominique Bellegarde.
Dominique first encountered breastfeeding when she worked as a nanny at 17, but her work in the breastfeeding field officially began when she breastfed her son 13 years ago. At that time, she participated in WIC and got invited to become a WIC peer counselor because of her positivity and determination to breastfeed successfully. In this role she served primarily families of color in North Dorchester, learned about maternal child health disparities within communities and came to understand the importance of connecting the community to the education and resources they need. She also worked as a Boston Healthy Start Initiative case manager coordinator at a community health center, servicing families who were pregnant until child is 2 years of age.
Dominique is a member of the Vital Village Network, Mattapan Community Playgroup, Lactation Associations such as CAPPA, ALPP, USLCA MLCA. She is a full spectrum doula and recently got accepted into a Midwifery program. She loves to read, work on self-improvement, and spend quality time loving, educating, and being present with her family.
​
Congratulations Dominique! Thank you for all you do to provide community support, education, and being a village for moms in achieving their breastfeeding goals.