CHEER CHAMPION OF THE WEEK: DESTA REFF!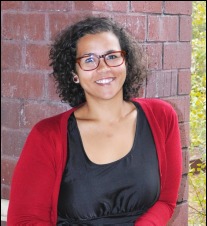 Desta Reff, JD is the Delta Clinical Fellow, a joint appointment between Harvard Law School and the Social Science Research Center at Mississippi State University. She is also the Director of Delta Directions, an interdisciplinary group of individuals from academic institutions and foundations working for change in the MS Delta. In this position, Desta engages in a number of public health and economic development issues, focusing specifically on early childhood interventions and increasing breastfeeding rates in MS through policy.
The breastfeeding legislation currently underway in MS is SB 2070. "Your legislators need to hear from you," Desta says, "Many of them have little direct experience or knowledge on the subject of breastfeeding so they don't know to make this a policy priority. The message is simple, breastfeeding is free and its health benefits would directly address all of the state's chronic and costly health issues, like obesity, diabetes, and infant mortality, and save the state millions. It's a win-win. But they don't know this. They need to be educated and they need to know that this bill (SB 2070) is important…The more people they hear from, the more likely they are to support it."
SB 2070 would allow for 4 provisions: 1. All employers would be required to provide break time and a private space to pump for all mothers; this is federal law under the Affordable Care Act for certain employees but it does not cover everyone. 2. All hospitals would be required to have an infant feeding policy that supports breastfeeding that all relevant staff are trained on to implement. 3. All places that provide maternal care would be required to display the "Breast-feeding in Mississippi Guidelines" which outline the basic benefits and rights of breastfeeding and breastfeeding mothers. 4. It would amend the public breastfeeding law to include a small fine, $25-250, for anyone who violates a mother's right to breastfeed.
Desta encourages everybody to find out who your local legislators are, and to call or email them to tell them why breastfeeding is important to you and MS, and why you want them to support SB 2070. You can find your local legislators' contact information on this website.
Note: This post has been transferred from CHAMPSbreastfeed.org.  There were originally 2 comments.  You can view them in this document.