CHEER CHAMPION OF THE WEEK: DESERIE RICHARD!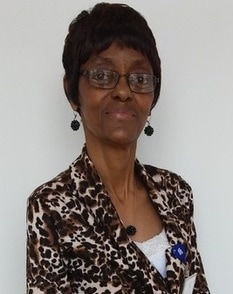 Congratulations to Deserie Richard, CLC, CLE, Peer Counselor III for Mississippi Department of Health's WIC Breastfeeding Program (Pearl River County and Stone County). Deserie has done breastfeeding work for the past 26.5 years, starting out as a volunteer Peer Counselor when that program began in 1990! It was great to meet this veteran of breastfeeding support, and to have her helpful input at a recent CHAMPS site visit at newly enrolled Highland Community Hospital in Picayune, Mississippi!
"I am motivated to do this work because I saw how my three children, Amanda, Blake, and Sarah, thrive because I chose to breastfeed," shares Deserie. "God has given me an opportunity to serve other mothers and families by passing on what I have learned. I am truly thankful to God for this opportunity to serve others."
As a Peer Counselor III, Deserie's responsibilities include supervising one Peer Counselor, counseling mothers one-on-one, teaching group breastfeeding classes, doing outreach in the community, issuing pumps, and making home visits and hospital visits at Highland Community Hospital. What she loves most about her job is the opportunity to educate mothers and families who were not planning to breastfeed. As a result, Deserie says these mothers often "decide to give breastfeeding a try, and some of these mothers breastfeed for months."
Deserie received the Tawanda Ferrell Breastfeeding Award in 2014, Certified Lactation Counselor certification in 2016, ROSE Community Transformer certification in 2017, and National Child Passenger Safety certification in 2017.
Congratulations, Deserie! You are a true CHAMPion!