CHEER CHAMPION OF THE WEEK: DAWN KENNEDY!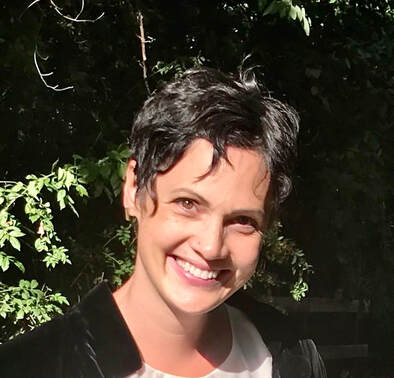 Today's CHEER Champion of the Week is Dawn Kennedy, CLC, BA, and owner of Vital Milk, an accredited durable medical equipment company and perinatal support organization in Massachusetts.
"Vital Milk is the only certified minority and minority owned breast pump supplier in MA. Our primary goal is to provide mother-to-mother support, evidence-based lactation support, and insurance-covered breast pumps." – Dawn Kennedy
Dawn began her career in 1999 as a breastfeeding peer counselor at Boston Medical Center, along with her WIC office in Jamaican Plain, MA. In this role, she taught breastfeeding classes on the postpartum unit, provided on-going phone support to discharged patients, and worked with CHEER Director, Anne Merewood, on a study that assessed the correlation between breastfeeding support and increased duration of breastfeeding. Soon after the study, she obtained her CLC certification and took on a managerial position with Bosom Buddies- a durable medical equipment (DME) company providing patients with hospital or in-home breast pumps and breastfeeding support in eastern MA. In 2002, she inherited the company and in 2013, she expanded the business to provide support to communities in central and western MA as well, and changed the name to Vital Milk.
Dawn was motivated to start Vital Milk because of her experience when her daughter was born in 1998. She felt empowered and supported by her workplace to breastfeed and wanted to provide the same for families in her community. "Replicating this experience for other young mothers is a core value of Vital Milk; which is to provide mothers with young children an employment opportunity to work alongside their children," she stated.  Vital Milk employs mothers/certified lactation counselors to provide free in-home deliveries and offer personal instruction and evidence-based lactation support to mothers in their own communities. The Vital Milk counselors pay special attention to marginalized mothers who typically fall through the cracks.
During the COVID-19 pandemic, the Vital Milk employees have been working from home and ceased providing free in-home visits upon the delivery of the breast pumps. Instead, Vital Milk has offered no-contact home drop off (for urgent needs), no-contact store pick up, free shipping, free access to an online breastfeeding program, and free virtual support appointments with Vital Milk's CLCs. When asked what she enjoys the most about her work? Dawn replied "I feel honored each time a woman invites me into her home and I get to share the precious moments of a pregnancy or new life. I witness the innate strength and wisdom of both mother and child." She believes mothering is tremendously rewarding and extremely challenging and has dedicated the last 20 years to helping mothers discover the resources they need to thrive.
In addition to her work at Vital Milk, Dawn facilitates Mother Woman postpartum support groups and is the president of the Pioneer Valley Breastfeeding Coalition. She is also a member of the Hampshire County Perinatal Coalition, a Nursing Mother's Council leader, and served as a clerk/board member of Quaker Bolivia Link, an international organization dedicated to reducing poverty among the indigenous peoples of Bolivia. She enjoys playing roller derby, exploring nature, and creating art with her family.
​
Congratulations Dawn, thank you for the community breastfeeding support Vital Milk provides!