CHEER CHAMPION OF THE WEEK: CYNTHIA COLEMAN!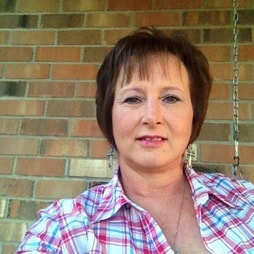 Cynthia Coleman, CLC, is the WIC Breastfeeding Coordinator for the Northeast Mississippi Department of Health. She was nominated as CHAMPion of the Week for her great work as WIC Breastfeeding Coordinator and for her invaluable input at a recent CHAMPS site visit at North Mississippi Medical Center-Tupelo! Cynthia and her staff work with 4 area hospitals, 3 of which are CHAMPS hospitals, and Cynthia serves on the community task forces for 2 hospitals, including CHAMPS hospital Baptist Memorial Hospital Union County
Cynthia shares how her breastfeeding journey began and what motivates her to do this work: "My journey to breastfeeding began at birth. I was one of the few children born in the 1960s who was breastfed. My mother always said that anything our body made for our children had to be better than what was made in a factory. I have no idea how many benefits she knew about breastfeeding, but I always tried to please my mother. I breastfed my children because my mom breastfed me. While I always intended to breastfeed, I can remember being ashamed to share that with anyone. I am thrilled that breastfeeding is closer to becoming the norm in the United States. I am glad to have the opportunity daily to discuss and teach reasons to breastfeed to our new moms. While there are many women who are not comfortable with breastfeeding, it is my desire to help them overcome any barriers to breastfeeding. It is rewarding to know that I have played a part in giving a baby the best start possible." Cynthia adds that the experience of her daughter having a baby as a teenager, though difficult, helps her to work compassionately with other teen moms.
Cynthia has worked for the MS Department of Health for 8 years. Her district includes 11 counties and "7 wonderful peer counselors." Their main focus is to serve WIC's prenatal and postnatal clients. They contact them on a monthly basis to build a relationship with them; educate them so they can make informed decisions about feeding their babies; provide hospital and home visits during the first few weeks of life; provide breastfeeding help in the WIC clinics; respond 24/7 to emergency calls; support moms in reaching their breastfeeding goals; loan pumps to NICU moms and moms returning to work or school; and refer clients to other agencies when needed. The MS Department of Health is also providing WIC clients with the new PACIFY app free of charge. The PACIFY app provides 24/7 support from an RN, pediatric nutritionist, or IBCLC. Cynthia shares that feedback about this app has been positive.
Other outreach groups with which Cynthia and her staff work include: Northeast MS Birthing Project, Family Resource Center, Newborns in Need, Banah Pregnancy Center, and North MS Breastfeeding Coalition.