CHEER CHAMPION OF THE WEEK: CHAUNTEL NORRIS!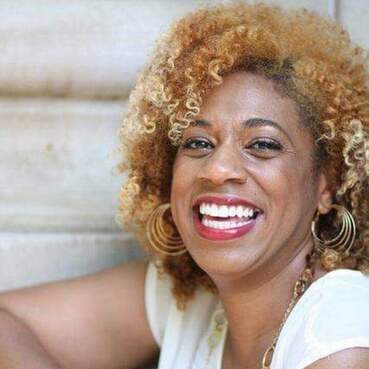 Chauntel Norris is a DONA trained Labor and Post-Partum Doula, Certified Lactation Counselor, and LaMaze Trained Childbirth Educator. She currently serves as the Mother's Milk Initiative Coordinator, Doula, and Group Facilitator for the Alabama Prison Birth Project, a program that seeks to improve the health of newborns birthed by women in custody while strengthening maternal bonds and self-efficacy. She is also a co-founder of the Baobab Birth Collective, a passionate advocate for breastfeeding in vulnerable communities, and a strong believer in the right of all women to be able to breastfeed their babies.
"The inequalities in birth outcomes motivate me to continuously want to do birth work," Chauntel stated.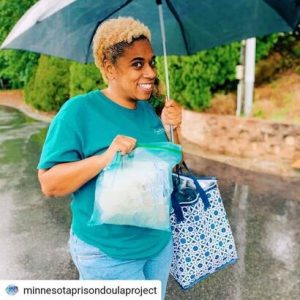 The Alabama Prison Birth Project provides one-on-one peer support, healthy nutrition, and breastfeeding support to incarcerated mothers during pregnancy and postpartum. Once mother and baby are separated post-delivery, Chauntel facilitates the process of delivering mother's milk to babies and ensuring babies stay nourished with their own mother's milk. This strengthens the bonds between mother and child and ensures that mothers stay motivated and empowered to express breastmilk for their infants. "I work with incarcerated women because I had a family member who was in this exact situation and I saw firsthand how it affected everyone involved" shares Chauntel. "It was awful, so now I work toward creating change for women who are so often forgotten."
Founded in 2014 with her partner, Danica Davis, Chauntel does most of her community birth work through Baobab Birth Collective. The organization strives to provide pregnancy and postpartum security and support to women in their community, with an emphasis on Black women. They provide prenatal, labor and delivery, breastfeeding, and postpartum support to mothers in person, via phone and email. They also hold annual lactation counselor trainings to help provide more breastfeeding professionals of color in the communities.
Chauntel began her journey as a doula years ago after she witnessed the home birth experience of one of her close friends. This inspired her to want to facilitate the same empowering birth experience for other women, regardless of how they chose to deliver.
A native of Birmingham Alabama and the mother of 2 wonderful children, Chauntel holds a certificate of aromatherapy. She also serves on the board of the Alabama breastfeeding committee, is an active member of the Black Mamas Matter Alliance, and a Community Transformer for Reaching Our Sisters Everywhere (ROSE).
Congratulations Chauntel, thank you for being an unrelenting advocate for breastfeeding in vulnerable communities and populations!