CHEER CHAMPION OF THE WEEK: CHARLENE C. FRASER!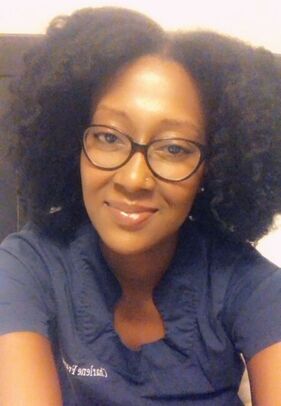 ​Congratulations to our CHEER Champion of the Week, Charlene C. Fraser, B.S (Human Services), CLC, Newborn Care Specialist and Birth Doula. Charlene is an affiliate of the Vital Village Network and Boston Breastfeeding Coalition, she was nominated for her lactation support services to families and her excellent presentation during the CHAMPS COVID-19 Webinar: Community Support (Re)Structures during COVID-19, From New York and Boston .
"I sought membership of the Boston Breastfeeding Coalition to further engage myself within the breastfeeding community with hopes to push advocacy and awareness in MA.  Through this, I met many amazing members of Vital Village who have taken me under their wing and provided the spaces for our work and passion to reach the masses." – Charlene Fraser
For six years, Charlene has worked with Boston Baby Nurse and Nanny, as well as, independently through referrals. In these capacities, she provides newborn care and lactation services to families of the greater Boston community via home visits. Charlene has worked in childcare since 2002, and it was during one of her home visits that she first came in contact with a lactation consultant. "I was instantly intrigued and decided to research what this position entailed. From there I found a training program and I was certified in May 2011 as a Lactation Counselor." Since becoming a CLC, she has provided lactation support to friends, family, and her community both in a personal and professional capacity.
When asked about how the ongoing COVID-19 pandemic has changed her work, Charlene stated that her role has not really changed. "I still have permission to enter homes and work closely with families and newborns, but I am very cautious with my health and that of those who I work closely with," she shared. Charlene mentioned that her volunteer role as a vital village Baby Café facilitator has transitioned from in-person to zoom meetings and that she helps support the Boston breastfeeding warm line -a resource for moms and families to directly contact counselors with their breastfeeding questions and concerns. "It's all been extremely heartwarming to know I can still help and serve my community virtually during this pandemic," she said.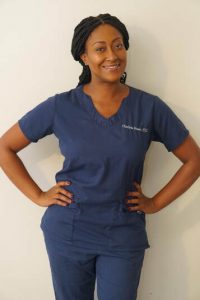 Charlene really values her ability to teach and support mothers through breastfeeding. She appreciates the almost familial bond created when she is invited into warm homes and present with parents during their vulnerable and intimate moments. "I love teaching and learning with parents as much as they love having me in their presence to learn from me," she says.
In her spare time, Charlene enjoys traveling the world, especially to warm climates such as St. Vincent and the Grenadines, where her family is originally from. She also enjoys traveling within the U.S. and getting together to share love with her friends through food, drinks, and great conversation.
Congratulations Charlene, thank you for your lactation support work and your passion for the families and communities you serve!
LinkedIn: Charlene Fraser
Website: www.charlenefraser.com