CHEER CHAMPION OF THE WEEK: CHAMPS NOLA BABY CAFÉ™!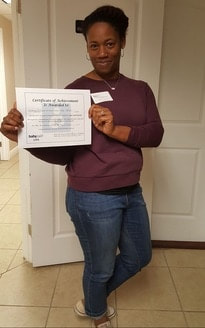 The CHAMPS NOLA Baby Café™ opened its doors last June 1, 2016, and has been making an impact on its community ever since! Their weekly attendance has been gradually increasing, and in February 2017, 13 breastfeeding mothers attended. Family members, including babies' fathers and grandmothers, also regularly attend and participate in the Café.
"I believe that we are slowly making an impact on the community by providing this free resource to breastfeeding families," says CHAMPS NOLA Baby Café Director Portia Williams, RN, BSN, IBCLC, CCHC.
The Café recently honored mothers at a holiday celebration where refreshments and gifts were provided. Mothers received breastfeeding awards for 6 months, 12 months, and 1 year & beyond of breastfeeding, and for tandem nursing and nursing multiples.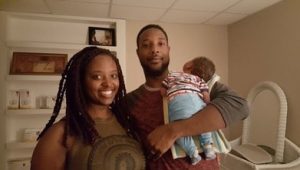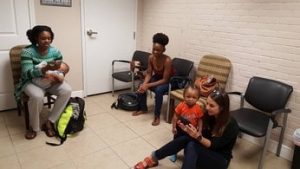 The CHAMPS NOLA Baby Café continues to meet weekly on Wednesdays from 10 am to 2 pm at the National Birth Equity Collaborative's offices in mid-city New Orleans at no cost. ROSE (Reaching our Sisters Everywhere), Best Baby Zone Hollygrove, and Healthy Start of New Orleans are other key partners to the Café. Currently, Tulane University School of Medicine Pediatric Residents visit the Café to learn more about becoming pediatricians who support breastfeeding.
Café volunteers include Meshawn Tarver, MPH Candidate; Krystal Wallace, CLC; and Kenya Harry, MPH, Community Engagement Coordinator for Best Baby Zone. Krystal is training to become the Café's first Baby Café Breastfeeding Counselor, a new role designated by Baby Café USA to encourage more women to become lactation professionals.
Portia shared her vision for the future with CHAMPS: "My vision is to open more Cafés in the Metro New Orleans area and to establish relationships with local hospitals, which increases [Café] attendance."
Portia is also working out the logistics to open a "cluster Café", a Café linked administratively to the NOLA Café but meeting in a different location. It will be called CHAMPS NOLA Baby Café-West Bank and the proposed location is on New Orlean's Westbank in Terrytown.
Congratulations, CHAMPS NOLA Baby Café! Keep up the good work! ​