CHEER CHAMPION OF THE WEEK: CAPTAIN EMILY SANCHEZ!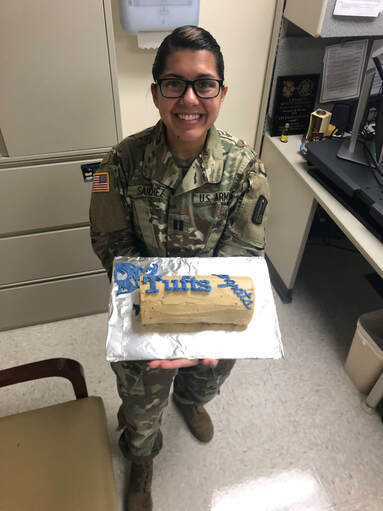 Congratulations to CHEER Champion of the Week, Emily Sanchez, MS, Clinical Dietitian, and U.S Army Captain, who currently serves as the Chief of the Community & Outpatient Nutrition Branch, Brooke Army Medical Center, Houston TX. Emily was nominated for her breastfeeding work and contributions to managing the nutritional needs of patients during the current COVID-19 epidemic in New York.
Growing up, volunteerism and community service was a significant part of Emily's childhood and family life. Therefore, it felt very natural for her to join the military as an adult, in a bid to serve her community and country. "The U.S. Army's emphasis on life-long learning and the core values of loyalty, duty, respect, selfless-service, honor, integrity, and personal courage resonated with my upbringing. It felt like an instant connection of my personal ambitions and the values my mother always tried to instill in my brother and me," she shares.
During her undergraduate education at Boston University, Emily volunteered with CHEER (formerly the Breastfeeding Center) as a research assistant. After that, she completed her Masters' Thesis on "Infant Feeding Practices from Birth to Six Months among Women Receiving Treatment at Army Medical Treatment Facilities" and became a CLC. She has since used this additional training to enhance individual outpatient nutrition therapies and to coordinate breastfeeding support groups and mother-baby nutrition classes.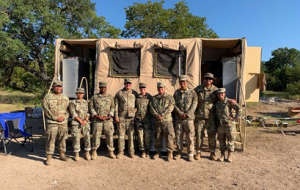 Currently, Emily serves as a clinical dietitian for the 11th Field Hospital – Javits Medical Center New York- where she leads the hospital's nutritional medicine team for the COVID-19 pandemic. The team consists of 8 Army dietitians, and 24 nutrition specialists who are working together to deliver therapeutic meals and meet patients' medical nutrition needs. They also provide inpatient medical nutrition therapy and education in support of patients' recovery from COVID-19.
When asked what she enjoys the most about her work, Emily expressed her love for the constantly changing nature of her military service and the fantastic civilian, multi-agency teams, and service members she has been privileged to work with. "It's these relationships, partnerships and bonds that keep me motivated to continue serving," she says. "Every day, there is a new task to accomplish or challenge to overcome, and you must engage and rely on your team members to assist you in doing so."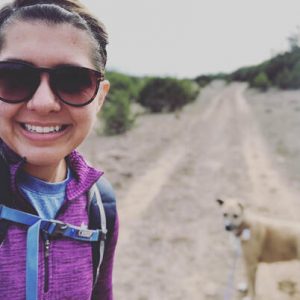 Furthermore, Emily reflects on her time at CHEER and describes how her participation in data collection and analysis set the foundation for her passion in research and data analytics. "My experience at CHEER sparked my pursuit for life-long learning. So much so, I will be starting my PhD this fall at Tufts University with a concentration in Nutritional Epidemiology and Data Science," she states. The CHEER team is proud of the work that Emily does and we are happy to have been a part of her professional journey.​
Congratulations Emily, we thank you for your service and wish you the best in your future pursuits!