CHEER CHAMPION OF THE WEEK: BRITTANY ISLER!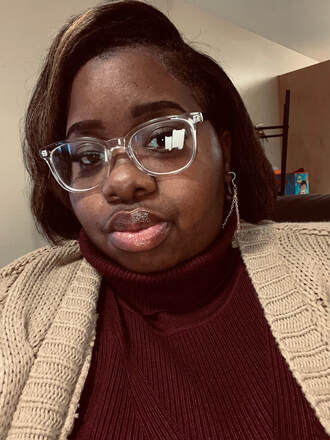 Congratulations to CHEER CHAMPion of the Week, Brittany Isler, MS WIC Breastfeeding Peer Counselor II, and soon-to-be CLC. Known as "The Breastfeeding Girl" in her hometown of Cleveland, MS, Brittany was nominated for her efforts to support breastfeeding moms and normalize breastfeeding within her community.
"My community is so small and everyone knows everyone. I have utilized the small community connections to reach moms and talk about breastfeeding, so it can be normalized within our community. My goal is for us to make breastfeeding the first feeding choice for our babies." – Brittany Isler
Brittany's work is motivated by her personal breastfeeding experience with her second baby. When she had her first child 8 years ago, Brittany did not breastfeed because she did not hear about it until it was too late. However, when her second child was born a few years later, she nursed him exclusively until he was three! "The more I learned about breastfeeding from my peer counselor, the more I realized that more moms should do it. When I saw the amazing benefits for moms and babies, I decided to model breastfeeding and share its benefits within my community," Brittany shared. She documented her breastfeeding experiences, shared photos on Facebook, breastfed in public spaces, and created a space to discuss breastfeeding within her community. "A lot of moms just don't know and I realized that I could get out there and help them to know about it."
In her role as a Breastfeeding Peer Counselor, Brittany supports new moms and babies in Cleveland, MS by educating them about breastfeeding, answering questions, and clearing up their misconceptions. "I try to ask them what they have heard, so we can correct some of the issues and help them to avoid some of the rough patches I experienced," she says. During her home visits, hospital visits, and follow up sessions, Brittany also identifies potential medical problems and refers moms to pediatricians when necessary. Although she can no longer do in-person visits due to COVID, she continues to provide most of these services through phone calls and online platforms.
"I enjoy reading the research and sharing the facts about breastfeeding. I love having shared learning experiences with moms, breaking things down, clearing misconceptions and witnessing all their 'ah ah!' moments". Brittany expressed. "One of my favorite clients had made up her mind not to breastfeed, even after we discussed the importance of breastfeeding for her and baby, but she agreed to do skin to skin. After delivery, the baby was placed on her chest for skin to skin and then the baby latched on, and she has now been breastfeeding for 6 months! I was so excited to see that happen."
Brittany believes that if all the moms in her small rural community could learn about breastfeeding and its benefits, then they will be better equipped to assist others and further normalize breastfeeding when they move to other places. "I think that's how we make change, not just for breastfeeding, but for other health issues within the community too."
Congratulations Brittany, thank you for all you do to champion breastfeeding and support moms in Cleveland, MS.
*Brittany has now earned her Lactation Counselor Certification.