CHEER CHAMPION OF THE WEEK: BENETA BURT!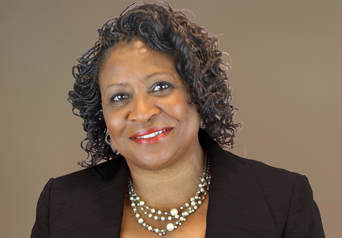 ​Congratulations to Beneta Burt, MPPA, Executive Director of Mississippi Roadmap to Health Equity, Inc., for her inspiring leadership in making Jackson, Mississippi a healthier place! A one-stop facility for wellness, Mississippi Roadmap offers a wide array of services, including a free fitness center, a community garden, healthy cooking classes, computer and job search training, a mobile farmer's market, and a newly opened Baby Café to support breastfeeding mothers. The non-profit also recently acquired management of a 9-hole golf course to teach landscaping job training to non-college-bound high school graduates.
Mississippi Roadmap grew out of discussions Beneta and her community steering committee had with community groups starting 15 years ago.
"The main question we asked was, 'Why is it that African-Americans get sicker and die sooner than those in the general population?" Beneta shares. "Through concept mapping, we asked an economically advantaged community group and an economically disadvantaged community group and got very different answers. The economically advantaged group said things like, 'People need to eat healthier and exercise more.' And the economically disadvantaged group said things like, 'Buying healthy food is very expensive. People want to exercise but they are afraid to. Many neighborhoods do not have sidewalks and it's dangerous to go out at night. They do not feel socially comfortable in many gyms and fees are costly.'"
From there, Beneta and her committee created concept maps, came up with possible interventions, and secured funding from the W.K. Kellogg Foundation, still their primary supporter. The group started services in response to the community's needs and remained flexible in terms of adjusting services, adding related services, and advocating for change within outside groups.
Thanks to a BUILD Health Challenge grant, Mississippi Roadmap is now encouraging breastfeeding through its new "Sipps Baby Café," which opened in January 2018. The primary Baby Café location is the Mississippi Roadmap facility at 2548 Livingston Road in Jackson, where the Mississippi Breastfeeding Coalition also meets. Plans are underway to open a satellite facility next year at nearby Lanier High School to serve pregnant teens.
Mississippi Roadmap offers several amenities that can attract mothers to participate in the Baby Café, including free fitness center memberships and a children's gym. Within the same facility, these moms can also visit the Health Kitchen to take healthy cooking classes and the Next Generation Learning Lab to improve their skills. WIC has its office within the same vicinity, facilitating easy referrals. Mississippi Roadmap is partnering with The University of Mississippi Medical Center, The Mississippi Department of Health, and other health centers to staff the Café. Beneta's staff also participated in a ROSE Community Transformer training to increase their knowledge of how to offer breastfeeding support.
Beneta believes it takes "persistent involvement in a community to make it better." She is former Chair of the Jackson Chamber of Commerce and a member of many community boards. Former President and Chief Executive Officer of the Urban League of Greater Jackson, she launched job-training programs for disadvantaged workers and started a community technology center. She also served as Director of the Governor's Office of Economic and Community Development under former Governor Ray Mabus, and was elected president of the Jackson Redevelopment Authority Board of Directors, which oversees city economic development projects.
"Issues of health and wellness are crucial in having a vibrant community and healthy workforce," says Beneta. "Communities must become proactive to increase opportunities to be as healthy as possible. We see Mississippi Roadmap as a community-driven health movement dedicated to inspiring the hearts and minds of an entire community to work together in making the difference that no one individual or institution can do alone."
Congratulations, Beneta! CHEER applauds your work and vision!