CHEER CHAMPION OF THE WEEK: ASHLEY SMITH!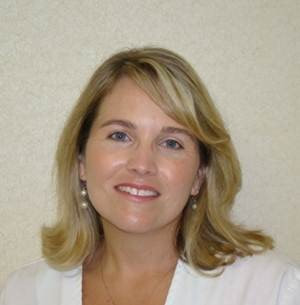 Ashley Smith, RN, IBCLC, born and raised in Memphis Tennessee, works at Regional One Health Hospital as Nurse Coordinator for the Lactation Department, with a background in Labor and Delivery. She attended the University of Tennessee-Knoxville and University of Memphis prior to completing the nursing curriculum from Methodist Hospital School of Nursing in Memphis, TN. Before Ashley's arrival to Regional One Health (ROH) in 2007, the breastfeeding rate in the 69 bed Neonatal Intensive Care Unit was virtually nonexistent. After discovering this, Ashley and the hospital's Medical Director devised a need-based program to provide breast pumps to NICU mothers, dramatically improving the breastfeeding rate in the unit. Since then, the breastfeeding rate has climbed so that an average of 90% of the Very Low Birth Weight babies receive their mother's milk. She is now trying to replicate the success in the NICU hospital-wide.
Ashley is actively involved in many quality improvement projects, including the Vermont Oxford Network (VON) and Tennessee Initiative for Perinatal Quality Control (TIPQC). She believes her facility's partnership with CHAMPS will encourage the general public to actively promote and support breastfeeding. Since working with CHAMPS, Ashley has seen enthusiasm spreading throughout ROH around the 10 Steps to become Baby-Friendly. She is also very excited about the success of the "Train the Trainer" event that CHAMPS provided at ROH in May, where 52 participants from Mississippi, Arkansas, and Tennessee learned about implementing Baby-Friendly staff education requirements.
Ashley seeks to live a happy, healthy, meaningful life. In her free time, she loves to read and be outdoors. Quite appropriately, if she could pick anywhere in the world to travel, she would go to a quiet beach and read while listening to the waves. Ashley also loves to spend time with family and friends, and has two children, Luke (19 years old) and Lydia (16 years old).
Ashley enjoys being part of a team and learning from others' experience and expertise; she is "very thankful for CHAMPS," as they are "the support and reassurance that our facility needed to begin truly working on becoming Baby-Friendly." Ashley hopes that CHAMPS will continue to provide educational and hospital to hospital support as time goes on.