CHEER CHAMPION OF THE WEEK: ALICE CHANEY HERNDON!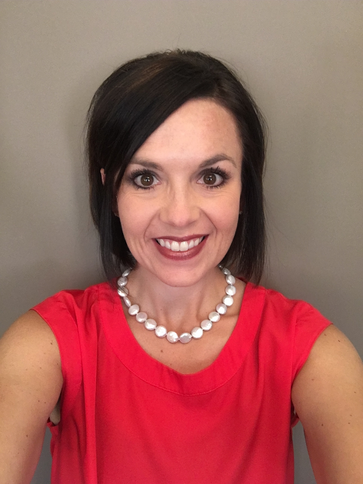 This week's CHEER Champion of the Week is Alice Chaney Herndon, MSN, RNC-NIC, and Nurse Manager of the University of Mississippi Medical Center, Mother-Baby Unit and WIC/Lactation Services. She was nominated for her consistent leadership in helping the UMMC team to achieve and maintain Baby-Friendly practices. Having worked at the facility for over 14 years, she was the team lead for all things Baby-Friendly and is intimately involved in the ongoing staff education to ensure that competencies are met and maintained.
"Striving to become a Baby-Friendly designated hospital was such a huge undertaking and culture change for us, "she shared. "As a manager, my role has changed from being a bedside nurse, but I am still very involved with my staff and our patients."
In her current role as Nurse Manager, Alice Chaney's daily work involves managing about 70 employees and ensuring that moms and babies have a wonderful stay at UMMC. "We want our moms' birthing and postpartum experience to be a positive one, and we want them to continue to choose us for all of their healthcare needs."
When asked what she enjoys most about her work, Alice Chaney expressed an appreciation for the constantly changing pace, excitement, and spontaneity that every day at UMMC brings. She loves getting to interact with and care for the patients, the atmosphere at UMMC, and the culture of constantly evolving to keep up with evidence-based practice in order to provide the best patient care. She is motivated by her team and the desire to see her patients have good outcomes. "Helping our mothers have a great experience motivates me. We have some antepartum patients who are with us long term and they become like family" she stated.
When she is not busy being a fantastic leader at UMMC, Alice Chaney enjoys spending time with family and friends. She is also very involved with her community and church through volunteering and community service. Her other activities of choice include shopping, working out, traveling, and going to the beach. She lives with her wonderful husband and 2 little boys who keep her on her toes!
Congratulations Alice Chaney, thank you for your exceptional leadership at UMMC!