CHEER CHAMPION OF THE WEEK: AMINA KOTO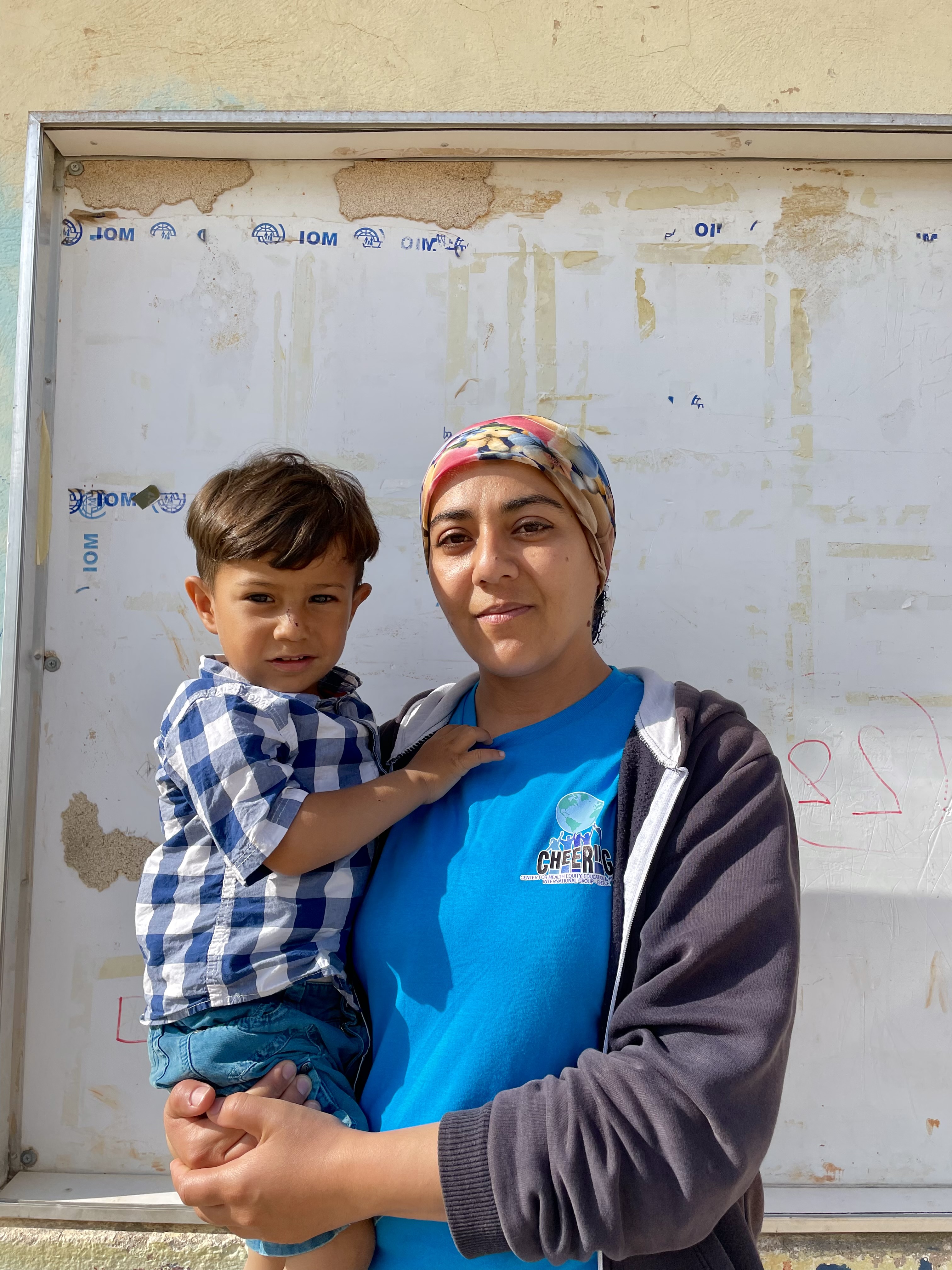 CHEERing's work wouldn't be possible without women like Amina Koto. Amina arrived in Greece nearly four years ago after fleeing war in Syria. Now, she works as a Grow Clinic translator for our international partner in Athens.
Each week, CHEERing holds Grow Clinics in refugee camps throughout Greater Athens, weighing and measuring babies and children, offering counseling on breastfeeding and nutrition, and distributing preventive health care and vital supplies. Amina attends the weekly Grow Clinic at the camp where she, her husband, and four children live and acts as a translator for the many Syrian families who need our services.
Speaking Arabic, Kurdish, and English, Amina is an essential translator for CHEERing's Grow Clinics – and so much more. She is also a confidant of women in the camp and a tremendous source of cheerfulness and positivity, despite the challenges she's faced.
Many thanks to Amina, our CHAMPion of the Week!