CHEER CHAMPION OF THE WEEK: BRITTANY BUTLER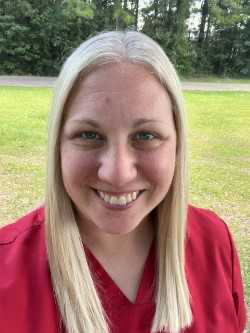 CHEER recognizes previous CHAMPion Brittany Butler, IBCLC, CLC! As a WIC Peer Counselor 3, she helps women have positive breastfeeding experiences, teaches WIC and non-WIC clients about breastfeeding benefits, and helps women make informed breastfeeding decisions. She assists with pump supply to breastfeeding mothers and those with a NICU baby, and supports mothers with breastfeeding issues or return-to-work concerns. She also proudly holds a recent IBCLC certification.
"I wanted to get into this field to help moms and babies because I felt no one should go through what I did with my son. We struggled with so many problems."
Brittany's favorite part of her job is seeing a mom's face after successfully breastfeeding her baby. She loves helping them succeed and meet their goals.
"I like to help encourage and support families who want to breastfeed their babies and educate mothers and families along the way so they can make an informed decision. Breastfeeding can be a lifesaver, especially with the formula shortage we are seeing right now."
We look forward to other milestones in Brittany's career!