CHEER CHAMPION OF THE WEEK: NATIVE BREASTFEEDING COALITION OF WISCONSIN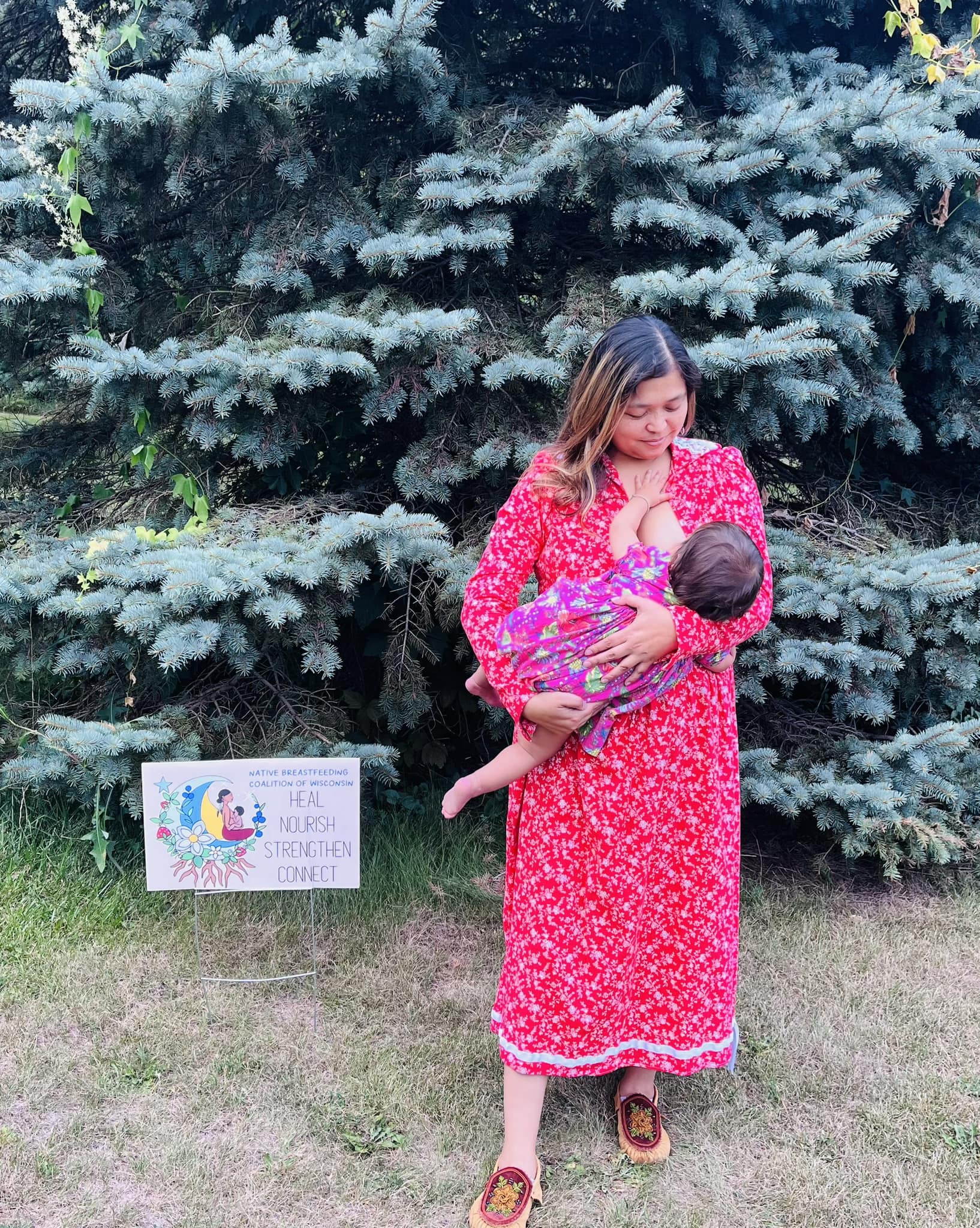 "Strong. Resilient. Latched." These three words guide the work of the Native Breastfeeding Coalition of Wisconsin. Our newest CHAMPion of the Week is dedicated to strengthening and encouraging prolonged breastfeeding among Indigenous women in Wisconsin to reduce health disparities.
Indigenous people in Wisconsin are more likely to develop certain chronic diseases, such as diabetes, and the Native Breastfeeding Coalition of Wisconsin believes breastfeeding babies longer can help reduce health risks.
According to Cheri Nemec, Program Director for the Native Breastfeeding Coalition of Wisconsin, the Indigenous population in Wisconsin typically initiates breastfeeding; However, many mothers stop breastfeeding within the first few months. "The longer a baby receives breast milk, the greater the health benefits of that breast milk are on overall health."
In 2016, the Native Breastfeeding Coalition of Wisconsin was formed by the Great Lakes Inter-Tribal Council to promote breastfeeding among Indigenous women. Today, its programs include provider education, Indigenous Breastfeeding Counselor training, community events and support groups, culturally relevant promotional and educational materials, and policy work.
Nemec shares, "One of the most powerful tasks we have completed as a group was to develop a template for a tribal resolution in support of breastfeeding." The resolution, passed by three tribal governing boards, allows breastfeeding to take place in public anywhere on tribal land in an attempt to normalize the practice.
The work of the coalition supports the return of breastfeeding as the first traditional food of infants in Wisconsin Tribal communities. This National Native American Heritage Month, CHEER is honored to recognize the Native Breastfeeding Coalition of Wisconsin as our CHAMPion!