CHEER CHAMPION OF THE WEEK: BECKY PAGE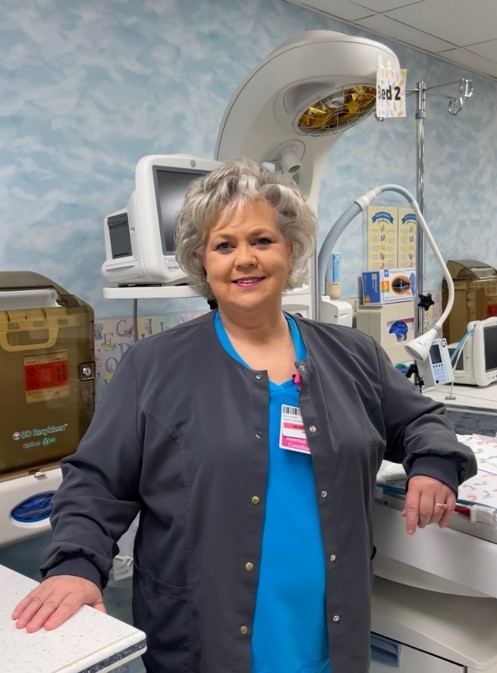 This week we celebrate Becky Page, RN, IBCLC, and Maternal Child Coordinator at South Central Regional Medical Center (SCRMC) in Laurel, Mississippi. She also works PRN at Anderson Regional Medical Center in the NICU/Well Baby Nursery.
As part of her coordinator role, she serves as SCRMC's lead for the Baby-Friendly Hospital Initiative. "During this role, I gained so much knowledge about breastfeeding and how it benefits the moms and babies. Laura Burnham from CHAMPS was so helpful in guiding me in my role. I had a passion to further my breastfeeding education with the encouragement of Cathy Carothers from CHAMPS. I was able to complete my breastfeeding requirements and passed the IBCLC exam this spring!"
Becky fell in love with neonatal nursing over 30 years ago and truly loves what she does. Educating staff and parents on the benefits of breastfeeding, and providing moms with necessary tools to be successful is her true reward. "One of my favorite parts of being a nursery nurse is being able to watch a mother bond during skin-to-skin and start her breastfeeding journey. I also enjoy celebrating moms who provide their NICU babies with breastmilk and seeing the excitement on their faces. Sometimes working in the baby world can come with challenges, but the rewards are far greater!"
We are proud to honor such a passionate nurse like Becky!