PAST CONFERENCES
COMPLETED: VIRTUAL CHEER CONFERENCE 2021
May 19, 2021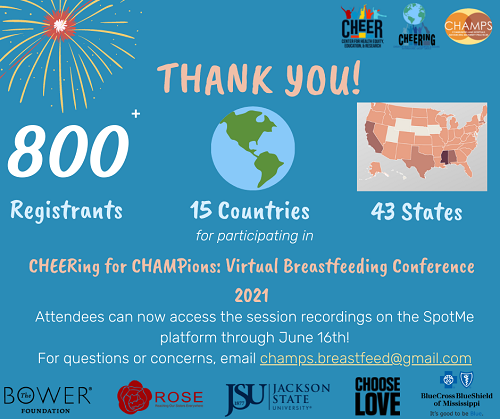 Watch CHEERing for CHAMPions: Virtual Breastfeeding Conference Recordings on our YouTube page.
MISSISSIPPI CHAMPS CONFERENCE 2019
October 30, 2019

The 2019 conference was CHAMPS' biggest in-person event yet! Boasting of 180 participants, it featured a variety of topics related to breastfeeding including creative and successful community and prenatal education, considerations for educating the educators, tips on sustaining Baby-Friendly practices, and the Interprofessional Education (IPE) project among others. It also included a very uplifting parent panel where parents shared their prenatal, hospital, and post natal experiences with breastfeeding.
MISSISSIPPI CHAMPS CONFERENCE 2018
April 11, 2018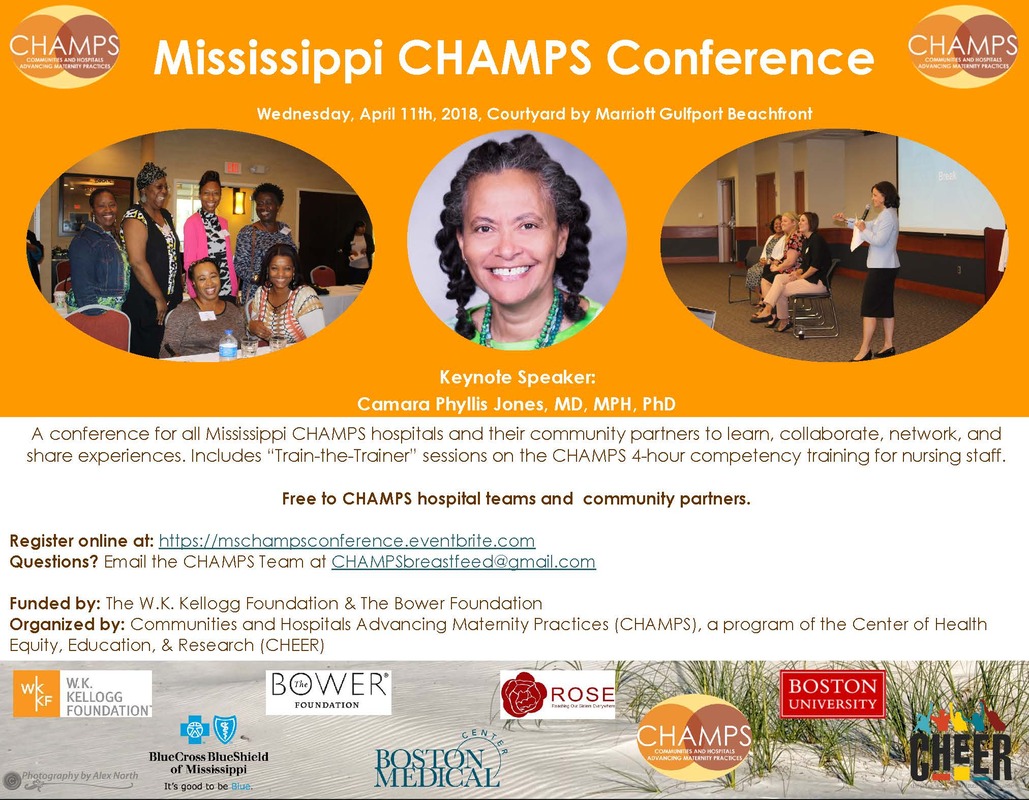 MISSISSIPPI CHAMPS CONFERENCE 2017​
September 28, 2017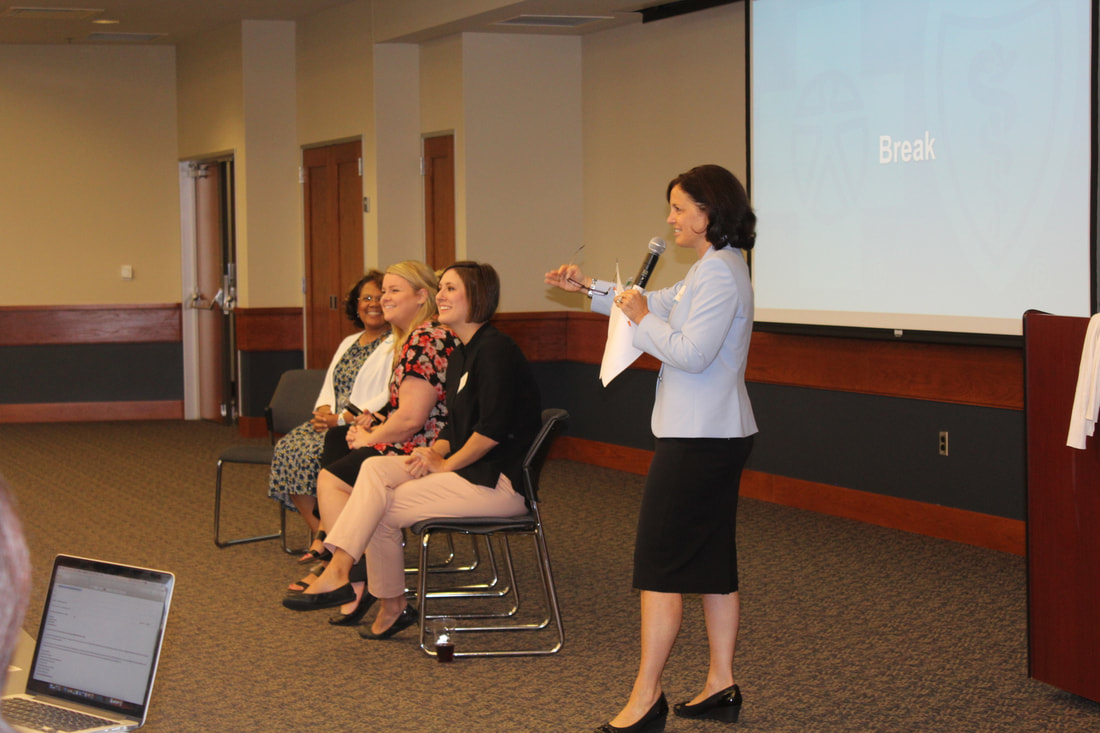 The CHAMPS team led a comprehensive course in the Baby-Friendly Hospital Initiative, The Ten Steps to Successful Breastfeeding, and more at the Blue Cross & Blue Shield of Mississippi Headquarters. Download the slides to learn more.
​MISSISSIPPI CHAMPS CONFERENCE 2016
November 17, 2016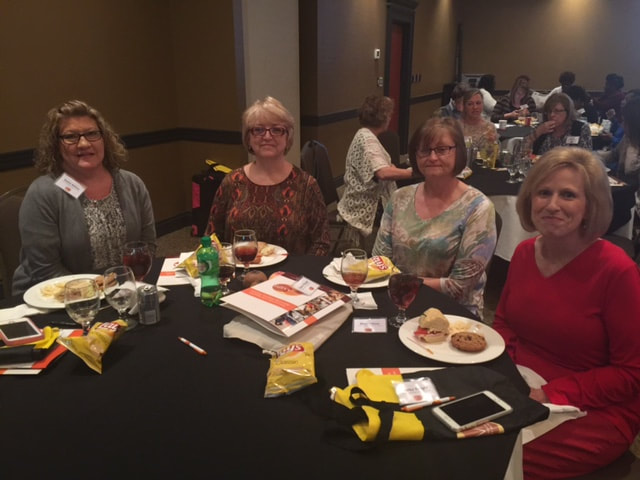 At this successful conference, attendees learned more about Baby-Friendly practices, evidence-based maternity care, how CHAMPS engages with the community, and more. Discover more information in our interactive agenda.
CHAMPS Learning Summit, Mississippi 2015
November 12, 2015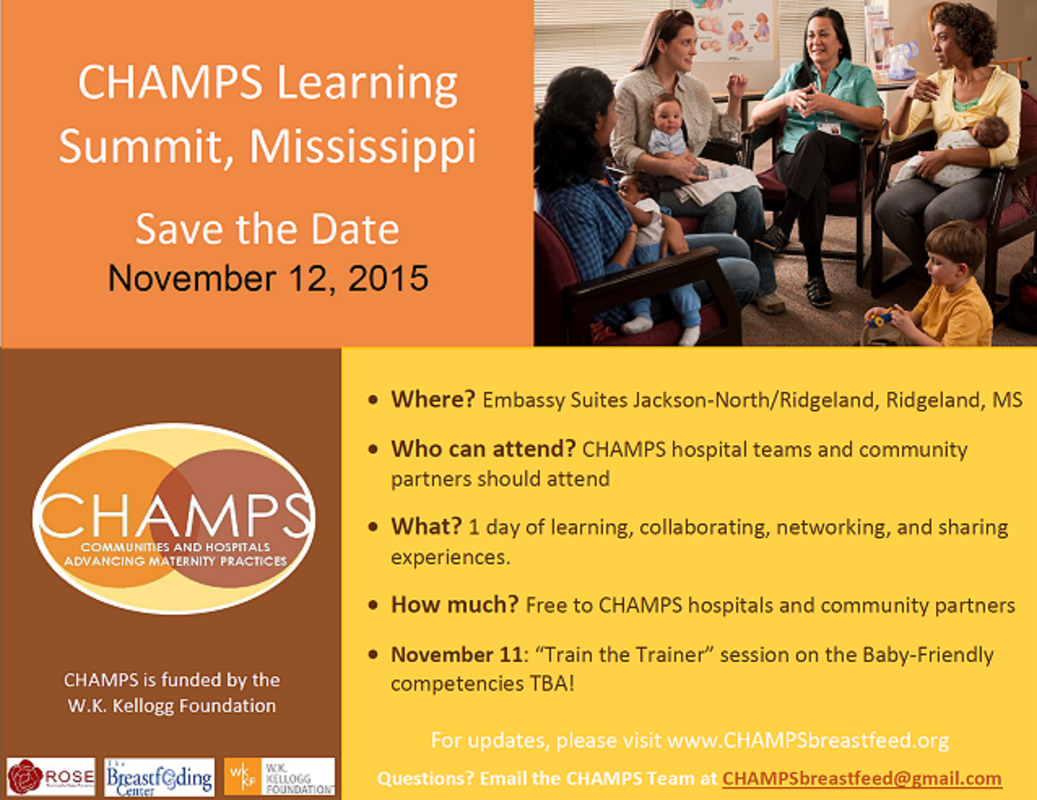 (MS CHAMPS 2019 CONFERENCE) GALLERY
Center For Health Equity, Education, And Research
WE BELIEVE IN HEALTH EQUITY AND
ARE HERE TO HELP YOU ACHIEVE IT