BREASTFEEDING | HUMAN
MEDICINE IPE
Under our Mississippi CHAMPS program, and working with the Bower Foundation, Inspire Health, and the University of Mississippi Medical Center (UMMC), we at CHEER created and scripted the Breastfeeding | Human Medicine IPE in 2020.
What is a Breastfeeding IPE?! An IPE is a course for nursing, med school, dentistry and other grad students in the health field which brings everyone together and stresses the importance of working as a medical team. As far as we know, this is the first ever breastfeeding IPE. The module includes "real life" scenarios with fun, real life breastfeeding mom scenarios, interactive Q&A, interviews with health care professionals about why breastfeeding matters, ,and short PowerPoints™ about breastfeeding.​
Breastfeeding | Human Medicine is now available to health professionals and students!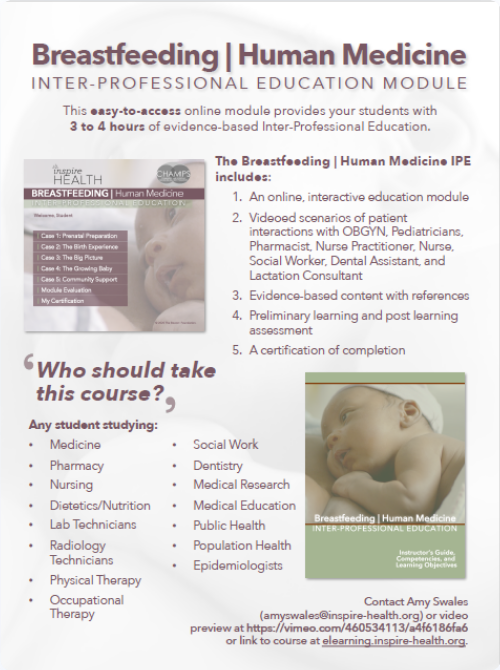 BREASTFEEDING IPE IN THE NEWS
CHAMPS has launched a breastfeeding education module across all seven of the University of Mississippi Medical Center's health professions schools thanks to a grant from the Bower Foundation. The Inter-Professional Education (IPE) unit on breastfeeding will contain video segments featuring real-life scenarios such as a prenatal clinic appointment, an in-hospital breastfeeding assessment, and a postpartum breastfeeding support group. The first IPE unit is scheduled to be a part of the academic curriculum by fall 2020.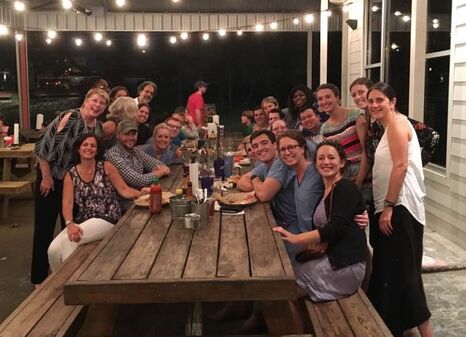 This article provides an evidence based perspective on the lifelong benefits of breastmilk compared to formula. It also highlights the efforts and initiatives of UMMC to promote breastfeeding education across the board, one of which is the Interprofessional education (IPE) program.