TRAINING FOR HEALTHCARE PROFESSIONALS
Successful breastfeeding is a job for more than just the mother. These trainings inform healthcare professionals on ways to support
mothers in making educated decisions for their infants and themselves. Also check out our CHAMPS Breastfeeding Skills
Competency Training page for upcoming hands-on training available at no cost for CHAMPS hospitals and community partners.
ONLINE LACTATION COUNSELOR TRAINING COURSE
Due to the developing health pandemic surrounding COVID-19, the Healthy Children Project Inc. Center
for Breastfeeding has created an online Lactation Counselor Training Course. To register or for more information,
click on the button below.
ONLINE 15 HR COURSES IN BREASTFEEDING MANAGEMENT
Lactation Education Resources (LER) and Step 2 Education both have online courses available that fulfill the
Baby-Friendly USA didactic training requirements. Click the buttons below to explore each curriculum and to find
out if either course is a good fit for the staff at your facility.
BREASTFEEDING | HUMAN MEDICINE IPE
Mississippi's first Interprofessional Education (IPE) and continuing education module was created to expand the education
about breastfeeding across multiple medical disciplines. The IPE is currently available for use at colleges and
universities across Mississippi. The CE module is also available for 3.5 hours of credit at no charge for licensed
MS healthcare professionals.
ONLINE 3 HR BABY-FRIENDLY COURSES FOR PROVIDERS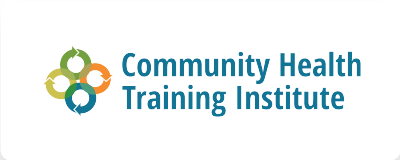 COMMUNITY HEALTH TRAINING INSTITUTE TRAINING
In 2013-14, as part of a CDC-funded grant, the Massachusetts Department of Public Health collaborated with the Massachusetts chapter of the American Academy of Pediatrics and Northeastern University to develop three hours of continuing professional education related to breastfeeding. Two 1.5 hour courses were developed and made available in 2013 free
of charge for clinicians. The Massachusetts Department of Public Health provides support for maintaining the tutorials through Health Resources in Action's Community Health Training Institute.
The tutorials were developed in collaboration with faculty and clinicians from the Massachusetts Institute of Health Professions, Partners Healthcare, Boston, MA, Department of Obstetrics, Gynecology, and Reproductive Biology, Harvard Medical School, Boston, MA, and Beth Israel Deaconess, Plymouth, MA in addition to those from Massachusetts Department of Public Health, Massachusetts chapter of the American Academy of Pediatrics, Hallmark Health System, Melrose, MA, and Northeastern University, Boston, MA. The tutorials have been reviewed by the Chair of the Section on Breastfeeding, American Academy of Pediatrics Policy Committee. Over 11,000 physicians and nurses have completed the tutorials for credit.
Hallmark Health System in Melrose, MA provides the CME. The tutorials are approved for 1.5 AMA PRA Category 1 Credit(s)TM for physicians and 1.5 American Nurses Credentialing Center CNE contact hours for Registered Nurses. Credit for the tutorials was renewed in 2016 and was available until June 30, 2019.
EXPANDING CLINICIANS' ROLES IN BREASTFEEDING SUPPORT
The two 1.5 hour tutorials from the Community Health Training Institute together provided 3 hours of breastfeeding education that is aligned with the content expected for physicians providing care in Baby-Friendly Hospital facilities.
The Community Health Training Institute provides two 1.5-hour online tutorials, which together provide 3 hours of breastfeeding education that aligns with the content expected for physicians providing care in Baby-Friendly Hospital facilities.
IF YOU HAVE ANY QUESTIONS ABOUT
THE OPERATIONS OF THE COMMUNITY
HEALTH TRAINING INSTITUTE WEBSITE
OPEN PEDIATRICS BELLA BREASTFEEDING: PROVIDER TRAINING
​Bella Breastfeeding: Provider Training is a peer-reviewed online course on OPENPediatrics, a free web-based digital learning platform designed for healthcare professionals around the world. The purpose of this course is to fulfill the requirement for provider education as outlined in the Baby-Friendly USA Guideline and Evaluation Criteria manual. Three hours of training are required for providers (Physicians, Midwives, Physician Assistants and Advanced Practice Registered Nurses).
At the end of this course, the learner will have a true understanding of:
Benefits of exclusive breastfeeding
Physiology of lactation
How the provider's specific field of practice impacts lactation
How to find safe medications for use during lactation
Who the provider can refer a mother to for help
The course is comprised of 15 short learning modules, each with a several question pre-test and post-test. At the end of the course, and if a score of >80% on the test questions is achieved, the learner can print out a certificate of completion. The course can be found at: www.openpediatrics.org. Learners will first need to register with OPENPediatrics and then can search "bella" or "breastfeeding."
The modules include:
 Introduction
Background 1: Goals, Rates, History
Background 2: The Joint Commission and mPINC Survey
The Baby-Friendly Hospital Initiative
The International Code of Breast Milk Substitutes (the Code)
Prenatal Education
Skin-to-Skin Holding
Safety
Rooming-In
Anatomy and Physiology of Lactation
Positioning and Latch
Hand Expression
Potpourri: Exclusivity, Training, NICU, and Pacifiers
Medications and Breast Milk
Twenty-Five Questions to Test Your Knowledge
Thanks to the support of the W. K. Kellogg Foundation, the course is free. For physicians looking for continuing education credits, three CME credits have been applied for and approval is pending. When CME's do become available, they will cost $25 per credit or $75 total for the course. However, it will not be possible to receive retroactive CMEs.
Bella Breastfeeding: Provider Training, created by Barbara L. Philipp, MD, FAAP, FABM and Mary Foley, RN, IBCLC, launched on Valentine's Day, February 14, 2018.
BECOMING BABY FRIENDLY - OVERVIEW FOR HOSPITAL STAFF
Lactation Education Resources produced a 30-minute video called "Becoming Baby-Friendly" that
can be used to introduce ancillary hospital staff to basic information about Baby-Friendly.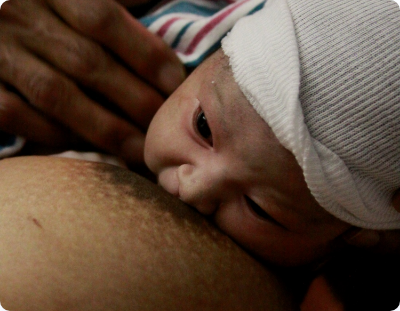 BREASTFEEDING RESIDENCY CURRICULUM
The American Academy of Pediatrics created a website designed to help residency program directors and faculty integrate breastfeeding education into existing curriculum. The curriculum was organized based on the Accreditation Council for Graduate Medical Education Core Competencies.