PATIENT EDUCATION MATERIALS
Below are some examples of free or inexpensive handouts from organizations that CHAMPS recommends for content and
cultural sensitivity. Contact the specific organization with any questions about using the materials.​​​
Feel free to explore each organization's website to find more!
THE FOLLOWING HANDOUTS ARE SORTED INTO THE TOPICS REQUIRED TO BE
ADDRESSED IN STEP 3 AND STEP 5 OF THE
PRENATAL HANDOUTS (STEP 3)
POSTPARTUM HANDOUTS (STEP 5)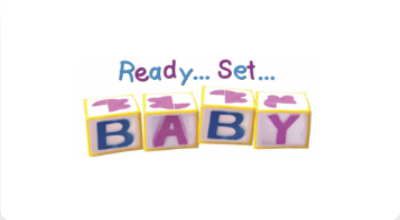 READY, SET, BABY!
"Ready, Set, BABY is an educational program designed to counsel prenatal women about maternity care best practices and the benefits and management of breastfeeding, incorporating other important information to help women achieve their goals."
More information can be found on the Carolina Global Breastfeeding Institute website.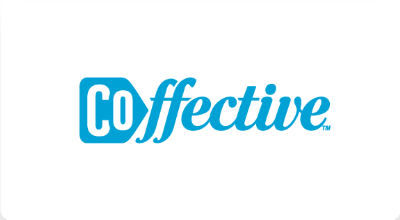 COFFECTIVE
Coffective is an organization that specializes in patient education and provider training that meets the Baby-Friendly Hospital Initiative criteria. There are free patient education resources on the Coffective website which include:
A patient app
"We're Prepared Checklist" provides families with a list of what to expect and a tool to communicate their wishes
"The Motivation Document" outlines the key benefits of hospital practices and will leave families wanting to learn more.
A "1-hour Overview Video" that covers all the practices addressed in the written materials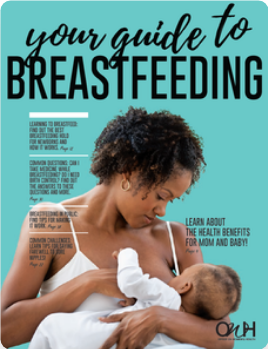 YOUR GUIDE TO
BREASTFEEDING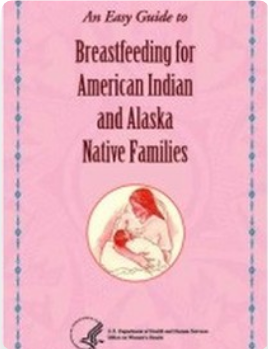 AN EASY GUIDE TO BREASTFEEDING
FOR AMERICAN INDIAN AND ALASKA
NATIVE FAMILIES
"This guide is for all American Indian and Alaska Native
women and their families who embrace life. It is a
supportive tool for all women who choose to breastfeed."
​More information can be found on the Office on Women's
Health website.
TEN STEP POSTERS FROM NORTON SOUND HEALTH CORPORATION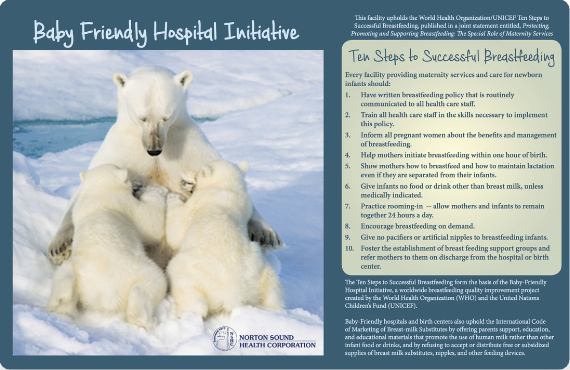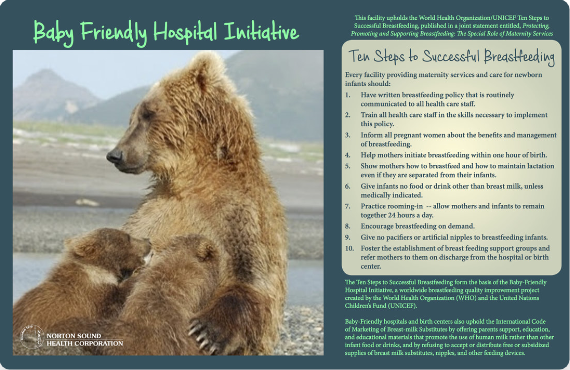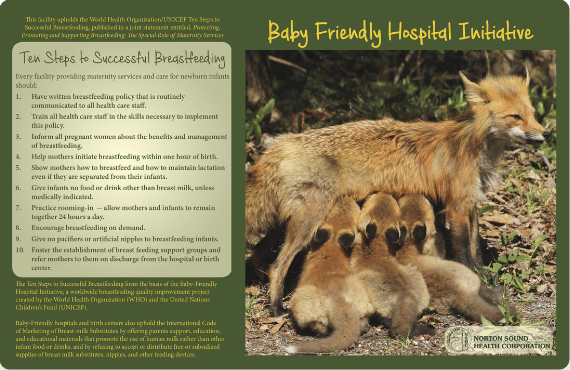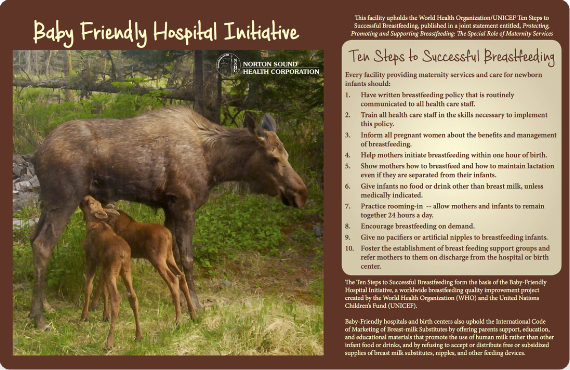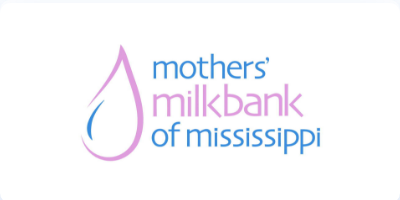 MOTHER'S MILK BANK OF MISSISSIPPI
Mother's Milk Bank of Mississippi (MMBM) is Mississippi's only accredited HMBANA milk bank. Medically supported and professionally staffed, the MMBM processes, stores, and dispenses human breast milk for Mississippians. MMBM is a non-profit effort supported by volunteers.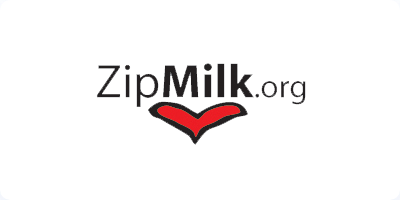 ZIPMILK
ZipMilk.org is a site that provides listings for breastfeeding resources sorted by ZIP Code. It is designed for use by consumers interested in help or support for breastfeeding, as well as by providers who want to give their clients access to such resources. The data provided by ZipMilk is collected and maintained by state breastfeeding coalitions and other organizations, which are responsible for the state-specific listings on the site.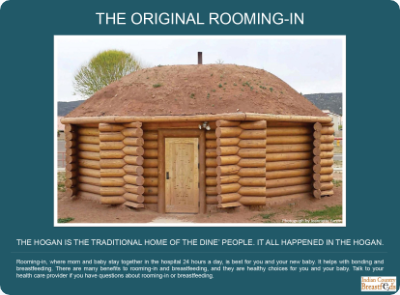 THE ORIGINAL ROOMING-IN
"The hogan is the traditional home of the Dine' people. It all happened in the hogan."
​Rooming-in, where mom and baby stay together in the hospital 24 hours a day, is best for you and your new baby. It helps with bonding and breastfeeding. There are many benefits to rooming-in and breastfeeding, and they are healthy choices for you and your baby. Talk to your health care provider if you have questions about rooming-in or breastfeeding."
This poster was designed for Tribal hospitals in Navajo Nation.
Center For Health Equity, Education, And Research
WE BELIEVE IN HEALTH EQUITY AND
ARE HERE TO HELP YOU ACHIEVE IT